New Marvel Comics release: 'Deadpool' #14 — recap & review
Several new comics featuring Spider-Man and X-Men titles also published on June 15 by Marvel Comics.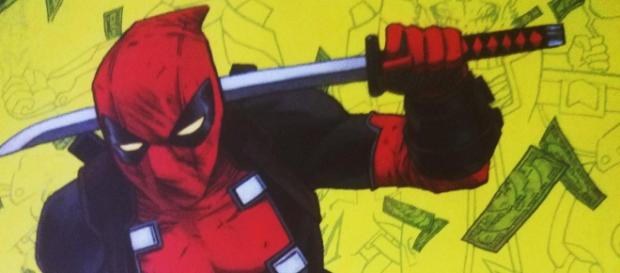 Marvel Comics released their most recent addition to the Deadpool canon this Wednesday, as the Mercs for Money and their fearless leader contributed to the Civil War II storyline. With X-Men: Apocalypse still in theaters, fans of the X-Men movie franchise owned by FOX Movies anticipate Deadpool 2, the next film to be released in the series. Whether the next Deadpool film truly includes Cable or whether Wolverine or any of the other X-Men will be included is still a matter of debate.
Fans hoping for that X-Men/Deadpool move crossover will also be interested to know that Marvel Comics also released the first Civil War II: X-Men and Uncanny X-Men #8 on June 15.
Several Spiderman titles.
Titles related to the Marvel Cinematic Universe include several Spider-Man titles, such as Amazing Spider-Man #14, Spider-Gwen #9, Spidey #7 and the trade paperback Spidey: All-New Marvel Treasury Edition. There's also Astonishing Ant-Man #9, Black Panther #2, Black Widow #4, Civil War II #2, International Iron Man #4, and Punisher #1. Marvel also published two new Star Wars titles, including Star Wars #20 and Star Wars: Han Solo #1.
A quick recap and review of Deadpool #14 follows, as well as a full list of new comics and titles published by Marvel Comics on June 15.
Deadpool #14 released by @Marvel #Comics on June 15! #NewComics @deadpoolmovie #Marvel #MarvelComics #Deadpool pic.twitter.com/SYRJVKfsGW

— Dustin Murrell (@otheaudacity) June 15, 2016
Deadpool #14 (Parental Advisory, $3.99)
The catch-you-up preamble included a quick retelling of Deadpool's origins and the assembly of The Mercs For Money, using the word "avenger" twice without a direct reference to Captain America and company.
Deadpool is in bed with Shiklah as the issue begins, and she brings her hordes of monsters to the surface to help Deadpool and the Mercs defend New York City against a giant Transformers-looking creature. Luckily, Doctor Strange and his own Avengers-like crew show up to fend off the foe after the Mercs do a commendable job protecting the citizens from the results of the monster's trail of terror. Deadpool gets all of the credit in the press, however, so The Mercs For Money (including Massacre, Terror, Stingray, Foolkiller, Solo and Slapstick) decide to go into business for themselves, going so far as to ask Deadpool nemesis Cable to replace their crimson leader. Cable declines.
Ulysses.
Deadpool's interaction with Ulysses (the Precog I read about in Civil War II: The Amazing Spider-Man #1 last week) was classic: "Cool. Nice to meet you. Sorry I don't believe in your powers." This rather tame issue of Deadpool clues us in to Cable's time-travel profiteering scheme and sets the stage for a potential Deadpool vs.
The Mercs For Money free-for-all when they so-called "hirelings" tell their boss they've decided to fire him.
New releases from Marvel Comics for June 15:
All-New Inhumans #8
Amazing Spider-Man #14
Astonishing Ant-Man #9
Black Panther #2
Black Widow #4
Civil War II #2 (Of 7)
Civil War II X-Men #1 (Of 4)
Deadpool #14
Empress #2 (Of 7)
Guardians Of Infinity #7
Gwenpool #1
Hawkeye, Volume 6: Hawkeyes TP
International Iron Man #4
Marvel Masterworks: The Avengers, Volume 16 HC
Nova #8
Patsy Walker A.K.A. Hellcat #7
Patsy Walker A.K.A. Hellcat, Volume 1: Hooked On A Feline TP
Punisher #1
Scarlet #10
Secret Wars #1 (Of 9)
Spider-Gwen #9
Spidey #7
Spidey: All-New Marvel Treasury Edition TP
Squadron Supreme #8
Squadron Supreme, Volume 1: By Any Means Necessary TP
Star Wars #20
Star Wars: Han Solo #1 (Of 5)
Timely Comics: Invincible Iron Man #1
Timely Comics: Moon Girl And Devil Dinosaur #1
Timely Comics: New Avengers #1
Uncanny Inhumans #10
Uncanny X-Men #8
Vote Loki #1
Year Of Marvels: The Incredible #1
Click to read more
and watch the video
or