New DC Comics Release: 'Batman' #1 — recap & review
Several new 'Dark Knight' comics and 'Superman' #1 also published on June 15 by DC Comics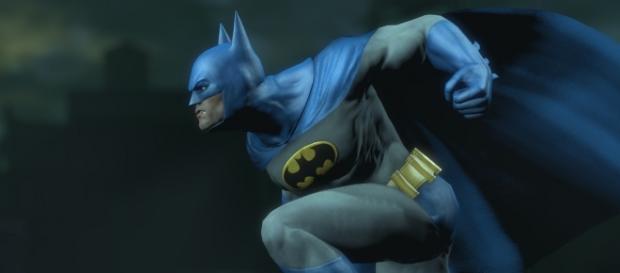 DC Comics releases several new magazines this week featuring Gotham City's finest, as the DC Universe: Rebirth story continues in Batman #1 and the Batman: Earth One, Volume 2 TP is made available. In the Dark Knight vein, an 8-part series begins with DK III: The Master Race, a Dark Knight Returns: The Last Crusade one shot is released and the Dark Night: A True Batman HC also becomes available.  
New nemeses covers.
Some of Batman's nemeses get new covers this week as well, including New Suicide Squad #21 and the final issue of the 6-part Poison Ivy: Cycle of Life and Death.
The blue-and-red half of the Batman v Superman: Dawn of Justice flick also stars in Superman #1. And as DC Comics fans anticipate 2017's Justice League film, they can check out this week's Justice League #51, as well as the tangentially-related Flash: The Silver Age, Volume 1 trade paperback and Green Lanterns #1.
A quick recap and review of Batman #1 follows, as well as a full list of new comics and titles published by DC Comics on June 15.
Batman #1 released by DC Comics on June 15! #NewComics @Batman #Batman @DCComics #DCComics @BatmanArkham #comics pic.twitter.com/Z1aK0Qrc96

— Dustin Murrell (@otheaudacity) June 15, 2016
Batman #1 (Rated Teen, $2.99)
"I Am Gotham (Part One)" gets Justice League fans' hopes high from the very beginning, but both Superman and Green Lantern respond with superhero away-messages when Alfred relays Bruce Wayne's request for assistance in Gotham City. Someone hit a plane with a stolen missile, and it's about to crash in a very busy section of downtown Gotham. Without the Justice League to assist, Batman will rely on Robin-in-training, Duke Thomas.
Plane passenger.
When a passenger on the plane complains that Gotham City doesn't have someone like Superman or Green Lantern who can fly and save them, Batman shows why Bruce's fancy gadgets put him on the same level as Clark and Hal.
Alfred informs Batman that the only way he can save those on the plane will result in his own death, and of course Mr. Wayne accepts his fate as martyr. But a shadowy figure (who has apparently killed the terrorist that shot down the plane) tells Batman to "observe the clock." Just before impact, Batman and the plane are saved by the heroic duo of Gotham and Gotham Girl.
Relaunch continues.
As the DC Universe Rebirth relaunch continues, Batman #1 answers the age-old question of why places like Gotham City and Central City can't just call up Superman every time things get out of control. For someone unfamiliar with Batman lore, the introduction of Gotham and Gotham Girl is very intriguing, especially as they issue the same proclamation that Batman has been making: "This is our city. We are here to save it."
New releases from DC Comics for June 15:
52, Volume 1 TP
All-Star Section 8 TP
Astro City #36
Batman #1
Batman: Earth One, Volume 2 TP
Clean Room #9
Clean Room, Volume 1: Immaculate Conception TP
Dark Knight III: The Master Race #1 (Of 8)
Dark Knight Returns: The Last Crusade #1 (One Shot)
Dark Night: A True Batman Story HC
DC Universe Rebirth #1
Flash: The Silver Age Volume 1 TP
Green Arrow #1
Green Lanterns #1
Injustice: Gods Among Us—Year Five #12
Justice League #51
Lucifer #7
New Suicide Squad #21
Poison Ivy: Cycle Of Life And Death #6 (Of 6)
Sandman: Mystery Theatre, Volume 1 TP
Scooby Apocalypse #2
Superman #1
Swamp Thing #6 (Of 6)
Titans: Rebirth #1
Click to read more
and watch the video
or