New DC Comics available June 8: Supergirl, Flash: Rebirth, and Wonder Woman
'Rebirth' Wonder Woman & The Flash; Adventures of Supergirl #3; and a full list from DC Comics.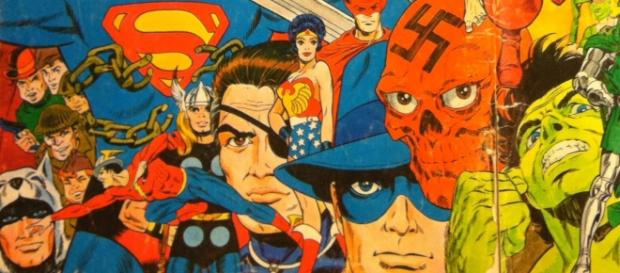 DC Comics continue to tell the Rebirth story this week, with #1 issues starring Aquaman, Wonder Woman and The Flash leading the way. They released 17 new comics in total (not including variant covers) in addition to several collections. With the recent relaunch set in motion by DC Universe: Rebirth, everyone in the world of DC Comics seems to have been impacted.
DC readers who are also fans of DCTV were excited to find out that Kara's cousin Superman will show up on Supergirl this fall. Volume 3 and Volume 4 of Superman/Wonder Woman are released this week on the heels of that news, as well as a new issue of the comic based on the series (which recently announced it would be moving to The CW for season 2) and a Silver Age HC.
Below are quick recaps and reviews of three June 8 releases, followed by a complete list of DC Comics releases for Wednesday. Comics reviewed include The Flash: Rebirth #1, The Adventures of Supergirl #3, and Wonder Woman: Rebirth #1.
June 7, 2016
The Flash: Rebirth #1
Rated: T
With Wally West/Kid Flash as the focal point of the epic DC Universe: Rebirth, this week's The Flash: Rebirth was one of the most anticipated titles of the new series. Barry Allen finally connects with Wally, freeing him from the force that had him trapped. After filling Barry in on all he knew, Wally took off to see if the Teen Titans knew what was going on, while The Flash and Batman had a rendezvous in the Batcave.
They run some tests on the mysterious smiley face and blood, concluding only that it came from someone or something they had never encountered throughout time and space. My only other experience with The Flash being the series on The CW, it was a nice chance of pace to see Barry as an adult, working alongside someone like Batman.
Adventures of Supergirl #3
Rated: T
I expected the "Based on the hit CBS series" tag to mean that this issue would simply be a comic book rendering of a single episode of Supergirl. Fortunately, I was wrong. This particular issue is a little trippy, as Supergirl is under attack from Psi, who had been in charge of keeping the worst criminals from Fort Rozz asleep in their cells.
Supergirl is trapped within layers of dreams caused by Psi, until she finally breaks through and agrees to help Psi... in the next issue. While super fans of Supergirl wait for the next issue of Adventures of Supergirl, they are also being teased with rumors of Superman finally joining the show, the second season of which will air on The CW this fall, alongside Arrow, The Flash, and DC's Legends of Tomorrow.
Wonder Woman: Rebirth #1
Rated: T.
Like everyone else in the DC Universe, Wonder Woman is realizing that someone has been messing with her memories. She recounts several different Wonder Woman origin stories, repeatedly claiming that the story keeps changing and that the truth matters. She's having the worst of all possible existential crises and there aren't any other superheroes showing up to offer assistance. The issue ends with Diana making the proclamation that the lie fears her and that she will discover the truth.
New releases from DC Comics for June 8:
Action Comics #957
Adventures Of Supergirl #3
Aquaman: Rebirth #1
Batman: Shadow Of The Bat, Volume 1
Black Canary #12
Constantine The Hellblazer #13
Dark And Bloody #5 (Of 6)
Detective Comics #934
Earth 2 Society #13
Flash: Rebirth #1
Flinch, Volume 2
Green Lantern Corps: Edge Of Oblivion #6 (Of 6)
Harley Quinn And Her Gang Of Harleys #3 (Of 6)
Legends Of Tomorrow #4
Hood Arsenal #13
Scooby-Doo: Where Are You #70
Sheriff Of Babylon #7 (Of 12)
Supergirl: The Silver Age Omnibus HC
Superman/Wonder Woman, Volume 3: Casualties Of War TP
Superman/Wonder Woman, Volume 4: Dark Truth HC
Wacky Raceland #1
Wonder Woman: Rebirth #1
Click to read more
and watch the video
or