New comics for June 1 — 5 titles to pick up today from DC Comics, Marvel, & Image
Several new 'DC: Rebirth' series, 'All-New Wolverine' #9, 'The Discipline' #4 & several $1 reprints.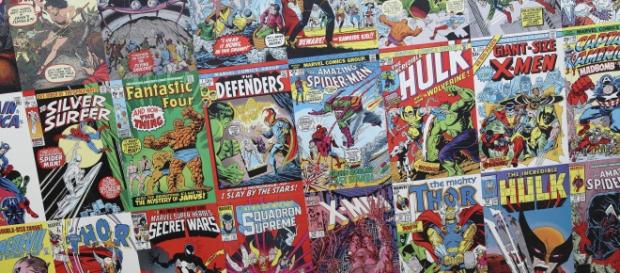 DC Comics released 4 new titles following last week's epic DC Universe: Rebirth. One of the two Batman Rebirth series was released today. The other 3 focused on Superman, Green Arrow and the Green Lanterns, as detailed below. While Hugh Jackman looks to play Wolverine in the next X-men film, Marvel Comics released All-New Wolverine #9, which continues the story of female Wolverine Laura as she battles Fin Fang Foom. The Discipline #4 from Image Comics came out today, which I picked up with some fun $1 reprints.
Needing to get in and out as early as possible, I switched locations in Des Moines today, picking up my comics at Capes Kafe, which opens at 7 a.m. to serve coffee, several hours earlier than any of the other comic shops in Iowa's capital city.
Superman: Rebirth #1 (DC Comics, T)
Pre-Flashpoint Superman ("Black Superman") is visiting the world of New 52 Superman ("Blue Superman") as Lana Lang is at Clark Kent's memorial grave site. Lana has trouble wrapping her brains around the idea of Black Superman's existence, while he discovers bringing Blue Superman back from the dead won't be as simple as he thought. The story continues in Action Comics #957 next week and Superman #1 the week after that. Supergirl is mentioned but does not make an appearance yet.
All-New Wolverine #9 (Marvel Comics, T+)
With assists from Iron Man and Captain Marvel as she works for SHIELD, this month's issue of Wolverine has Logan's female clone Laura Kinney continuing her battle with Fin Fang Foom. In part 2 of The Box, Laura also gets some help from her younger clone-sister Gabby, who is assisting SHIELD with this mission to save Old Man Logan from Foom.
As a part of The Road to Civil War II, it sets up the new story "Future Lost."
Green Arrow: Rebirth #1 (DC Comics, T+)
The CW's Arrow ended Season 4 with Oliver as acting Mayor of Star City. Mr. McQueen of Green Arrow: Rebirth hasn't quite made it to that point yet. In this issue, he meets up with Black Canary, of whom he has no memory. Someone is controlling a group of sewer-dwelling zombies to abduct homeless kids and women to be sold into slavery. All signs point to romantic tension building very quickly between Oliver and Dinah.
The Discipline #4 (Image Comics, Rated M)
"Earlier today, I had sex with a monkey and then roasted and ate it with a glass of choir boy's piss." These are the sorts of quotes you can expect in The Discipline. I made the mistake of starting with #4. I'm totally lost, but want to go back and buy the first three to find out what's going on. It's a supernatural, erotic, mystery-thriller that is a true page-turner. But starting The Discipline at #4 is like starting the show Lost on the 4th episode without the courtesy of a "previously on..."
Green Lanterns: Rebirth #1 (DC Comics, Rated T)
Yet another Rebirth title, this series will focus on newbie Lanterns Simon Baz and Jessica Cruz, who will be forced to work together after Hal Jordan fused their power batteries.
Having no real knowledge of Green Lantern before reading this, the history-intro was helpful. Hal will be busy with the Corps preparing for Sinestro while Simon and Jessica work together on Earth, with help from the Justice League. The big reveal at the end: the first Green Lanterns super villain will be Atrocitus, leader of the Red Lanterns.
$1 Marvel True Believers and DC Special Edition
I fell victim to impulse buying a few $1 re-issues at the check-out. From DC Comics, Gotham Central #1, originally published in December 2002. Marvel Comics had True Believers: Uncanny Deadpool #1 (a reprinting of Cable & Deadpool #38, May 2007), which could whet the appetites of those ready for Deadpool 2, as well as True Believers: Deadpool #1 (a reprinting of New Mutants #98 from 1983, Deadpool's first Marvel appearance). They also had True Believers: Old Man Logan #1, a reprinting of Wolverine #66 from 2003. This is part of the story that the final Hugh Jackman Wolverine film will be based upon, according to the latest rumors.
Click to read more
and watch the video
or