Miley Cyrus declares love for Liam Hemsworth
Miley Cyrus has taken to Instagram to declare her love for on-off boyfriend Liam Hemsworth and to confirm that they are officially back together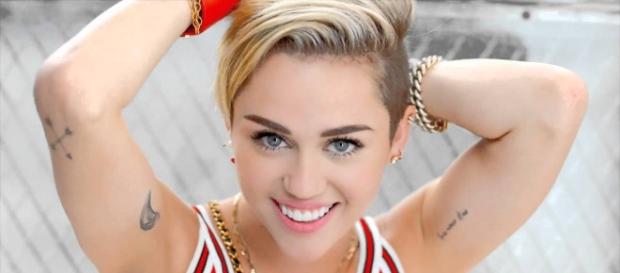 Miley Cyrus, the 'We Can't Stop' singer has posted a picture on Instagram of her wearing a T-Shirt that reads 'Hemsworth' on the back. The photo is a selfie of the star standing in front of the mirror which allows us to see both the front and back of the young star, she poses at the camera and shows off the word 'Hemsworth' which is written in large letters on the back of her T-Shirt.
 Miley Cyrus back with ex Liam Hemsworth
The photo is worth a thousand words and has a lot of sentimental worth.
In this photo the popstar make the first public confirmation that she is back together with her ex-fiancé Liam, after nearly three years apart.
There has been little public information of the couple's relationship since they got back together in January of this year, the event happened in secret and we haven't been given much information since.
The young couple have not been out in public much together and have barely confirmed anything officially. They were however recently seen together in New York at the promo of "Independence Day: Resurgence", which features the Australian actor.
We have now finally had confirmation from Miley Cyrus who has given us the clear message that they are reunited, there is no doubt that the couple are officially back together and she looks happier than ever. All it took was one selfie, one Instagram post for fans to go wild and resume supporting the good looking couple's relationship.
Miley and Liam first met in 2009 on the set of "The Last Song" and dated for four years until they split in 2013, however, three years later it seems the two have rekindled their romance and Miley seems to be wearing her engagement ring again.
Will Miley Cyrus become Mrs Hemsworth?
The question on everyone's lips now is will we be seeing a wedding in the near future? The couple haven't confirmed that they are engaged again but we can only assume. The fact that Miley was wearing a T-Shirt that said 'Hemsworth' on the back hints at the fact that the young singer is ready to become Mrs Hemsworth, unless Liam were to become Liam Cyrus! It's possible!
Click to read more
and watch the video
or