Mariah Carey looks super-hot in Instagram post
Mariah Carey has posted steaming hot photos of herself for her fans and followers to see on Instagram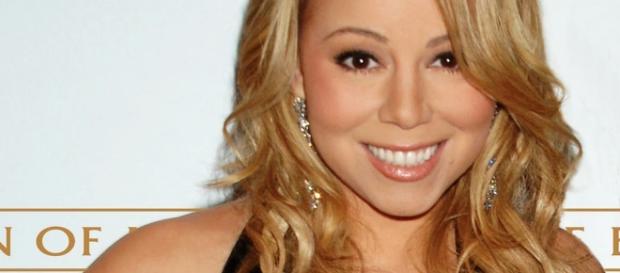 Mariah Carey, the famous 'Hero' star is currently in Vegas for her new "#1 to Infinity" tour and her voice isn't the only thing she's been showing off. The star posted a series of photos of herself dolled up and wearing a black lacy piece of lingerie which shows off her ample chest and curvy figure.
The 46-year-old singer has recently been caught up in gossip of divorce thanks to her husband Nick Cannon's recent angry rap where he talks about divorce and a battle for child custody, however, it seems the famous singer was able to put it all behind her as she posts a sexy shot of herself in a black laced bra-let which covers very little of her large assets.
The shots feature the star's brand new 35 carat engagement ring that she gained from Australian boyfriend in January of this year.
Mariah Carey's ex lies about access to their children
Apparently Mariah has no idea what her husband means in his rap as she insists she is unaware of such issues with their divorce or any question over child custody.
One of the things that baffles her the most is the claim that he now "can't see my kids cause the government sucks, it's f***** up that the time you spend with your own kids is called visitation". The female singer claims she has never limited her ex-husband's access to their kids; they have 5-year-old twins Monroe and Moroccan together.
There are recent pictures of the musicians together with their children so quite where the claim has come from is unknown. The couple are not officially divorced but they have been separated for two years. In actual fact there are rumours that it is Nick who is yet to sign the divorce papers and apparently Mariah and her lawyers have been trying to push the rapper to sign them for quite some time. At the end of the rap Nick Cannon adds the line "F*** it, let's sign the papers."
The two singers have both moved on since their split, Nick is currently dating Nicole Murphy, while Mariah is engaged to James Packer who is an Australian billionaire, the couple have been engaged for 5 months now.
Click to read more
and watch the video
or