Louis Tomlinson: One Direction singer gearing up for custody battle with baby mama
One Direction member Louis Tomlinson to file for joint custody of son Freddie Reign.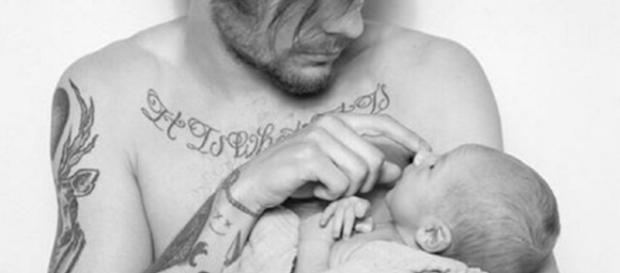 Custody battle
One Direction member Louis Tomlinson claims that the mother of his son, Brianna Jungwirth is making it very difficult for him to see his baby so he is making plans to settle their custody dispute in court. Sources close to Tomlinson have revealed that Jungwirth has been very "inconsistent" about visitation with the former couple's 5-month-old son Freddie Reign and Louis is getting fed up. The teen pop idol claims he wants to be a real father to his boy and a full-time part of his life.
He had originally believed that he and Brianna would be able to get along in an agreeable co-parent relationship, but things appear to have backfired of late.
Reports reveal that Louis is fully taking financial responsibility for his son and pays Brianna $15,000 a month in child support and also pays the rent on the one million dollar Calbasas home that Brianna and little Freddie are living in.
It has been confirmed that Tomlinson has already officially filed the court papers and is asking the judge to grant him 50/50 joint and legal custody of Freddie Reign.
Tomlinson and fatherhood
In a recent interview, Louis revealed that fatherhood has changed him for the better, expressing a great love for his infant son. On Father's Day Louis shared an adorable photo on his Instagram of him holding the tiny hand of his son expressing his love and sheer happiness at being a father. It is too bad that Louis and Brianna couldn't work things out, but they do share a child and should at least consider the best possible parenting solutions for Freddie.
We are not quite sure what recently shifted between Louis and Brianna as far as agreeable parenting goes. Jungwirth's cousin stated just a few weeks ago that all was good as far as Freddie goes between the former couple, they were getting along great.
Could it be that a new man may have entered the picture and might have something to do with how Brianna feels about Louis seeing their son? 
No matter what the reason it looks as if it will be for the courts to decide. Why would any mother want to deny her child a loving and caring, present father? Some fans believe there could be a tad bit more behind this story, what are your thoughts about Louis Tomlinson being forced to head to court on this matter?
Click to read more
and watch the video
or