Leonardo DiCaprio and Richard Branson may attend RSS bash in London
The Hindu cultural organisation RSS may have top star DiCaprio on stage with Mohan Bhagwat at their convention.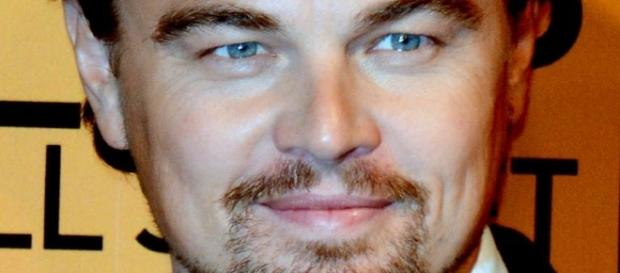 The Rashtra Swayam Sevak Sangh( RSS) is a Hindu cultural organization that wishes to further Hindu thought and philosophy. It is also the alma mater of the BJP which rules India after the last general elections. The RSS has its branches in 34 countries except the Islamic nations, where it is not allowed to function. Its most prominent branches are in the USA and England. The overseas RSS will celebrate its 50th anniversary at Hertfordshire County ground in Luten about 45 km from London.
the RSS chief Mohan Bhagwat and other ideologues of the organization will also attend. The convention titled "Sanskriti Mahashivir" (cultural meeting) will focus on Hindu philosophy, vegetarianism, and cow slaughter.
Some reports indicate that Leonardo DiCaprio and Richard Branson of Virgin fame will share the dais with Mohan Bhagwat.
Celebrities to attend.
The RSS has virtually pulled off a coup. If reports are to be believed, the top Hollywood star Leonardo DiCaprio and Richard Branson will grace the occasion slated to be held from 29-31 July this year. They will share the podium with the top RSS leader Mohan Bhagwat. Leonardo will in all probability endorse vegetarianism as well support stopping cow slaughter. Leonardo is a top star in Hollywood. This convention will mark the 50th-anniversary of the foreign wing of the RSS. The convention may well be attended by upward of 10,000 persons. There is no doubt that the star attraction will be Leonardo DiCaprio. This top Hollywood star will lend credibility to the convention.
The RSS has many like-minded organizations like the Hindu Sena and the Vishal Hindu Parishad.
The future.
The RSS has a long history of selfless service in India. It was the main opposition to the emergency imposed by Indira Gandhi in 1975. The organization has now spread its wings to other countries and it has a major presence in the USA and England, which also have a large Indian diaspora. Many Hollywood stars associate themselves with movements for the good of mankind, Richerd Gere espouses the philosophy of the Dalai Lama. In the same vein, Leonardo will lend his name to the ideology of the RSS. RSS spokespersons are maintaining silence about the convention and who will attend. This is natural as many Islamic inspired agitators can come to the fore. in any case, the RSS is not allowed to function in Islamic nations.
Click to read more
and watch the video
or