Kristen Stewart's ex-beau Robert Pattinson got a new hairdo
Twilight game actor Robert Pattinson gets a new haircut and makes a buzz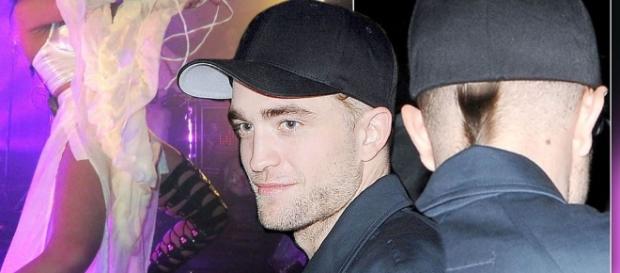 Kristen Stewart's ex-boyfriend Robert Pattinson got a new hairdo. And the 30-year-old actor's cut 'do revelation at the fashion show on June 25 gained negative comments from the media.
A new hairdo for the Twilight Actor.
It was recently abuzz that Twilight game's Pattinson's new haircut had in the showbiz industry agog most especially in the media. Ever since he made his name through the vampire franchise in 2008, his hair was a major talking point in the media. Fans were crazy about his hairdo and this made the new haircut a top headline.
Face of Dior Homme.
The heartthrob began his modeling career at age 12, plus he was of the Edward Cullen fame, so it is no surprise that he became the face of the Dior Homme Autumn 2016 collection.
All eyes were on the actor-model when Robert Pattinson attended the Dior Homme presentation during Paris Men's Fashion Week Spring/Summer 2017 last Saturday, June 25. And this is all because of his bangs.
What happened in Fashion Week.
Robert Pattinson was photographed in the front row of the fashion show, looking very serious, and humorous at the same time, in a fitted black suit with an asymmetrical design on the jacket paired with black trousers and shiny black loafers. His hair was cropped short, gelled, and brushed forward. Hence, it was presumed that the ex-beau of Kristen Stewart was trying out George Clooney's Caesar haircut from the 1990s. The British actor then mingled with other Celebrities like A$AP Rocky (an American rapper), Michael B. Jordan (an American actor from the Creed movie), Dwayne Wade (an American pro basketball player), Victor Cruz (an American football player for the New York Giants), and Karl Otto Lagerfeld (a German fashion royalty).
Queen of the Desert.
It was noticeable that the Queen of the Desert star was not seen much since his awkward run-in with ex-girlfriend Kristen Stewart at the 2016 Met Gala in May, which he attended with fiancée FKA Twigs. The couple avoided the paparazzi's radar due to the rich rumors about them not going to make it to the altar in the future. Or, was it because of his current awkward mane that he was trying to hide?
What's in the Future.
Meanwhile, the actor's other hair news is that he appeared to have relatively longer hair in both trailers for his newest films The Childhood of a Leader and The Lost City of Z. In the latter movie's trailer, Robert Pattinson was seen with a full beard.
Click to read more
and watch the video
or