Kim Kardashian poses for first GQ cover nude
The reality star lost 70 lbs and celebrates showing all for GQ magazine.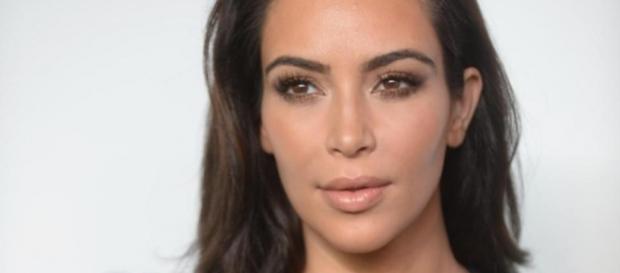 GQ magazine celebrates ten years with Kim Kardashian on its cover, with 'Love, sex and madness' issue. The reality star is so happy because she lost 70lbs and she believes that it's a good opportunity to show how good she looks after having two children. The secret of her perfect body is a diet and a fitness program that she meets daily. On the cover of the magazine she doesn't wear any makeup, and still looks gorgeous. Kim has already posed without makeup on other occasions.
A new naked
The socialite posed nude more than ten times. The chances that more media attention had her naked were several: 
Playboy: that was the first time she posed nude for a magazine, Kim was encouraged by her mother, Kris Jenner.
Paper magazine: the intention of this photo shoot was to 'break the internet'. She achieved her goal widely.
Women's day: this time she wanted to show that the woman owns her body.
New Naked: her last nude for GQ magazine is to show how pretty she looks after having two children.
How she lost 70lb
Before daring to pose nude for a magazine, Kim underwent a strict diet and followed a strict fitness plan to get back in shape. The reality star follows the famous Atkins diet, which reduced the intake of carbohydrateds and increased protein intake. Thanks to this, she reduced her body fat and increased muscle mass. In terms of her fitness plan, she goes to the gym everyday with her personal trainer. She practices pilates, does cardio exercises, and takes spinning classes, she enjoys all those activities.
Kim wants to show the world that a mother of two children like her can be in shape. There is no excuse not to look good: any woman can have the body she wants. Anyway, the socialite has the pressure of being always beautiful because she is always in the spotlight. The reality star has the challenge of staying on top of the Celebrities, and beauty is an important resource to achieve this. There are too many gorgeous women in Hollywood and Kim wants to remain competitive for a long time.
Click to read more
and watch the video
or