Kim Kardashian hadn't seen Kanye's video
Kim Kardashian reveals Kanye's controversial video for 'Famous' was a surprise to her!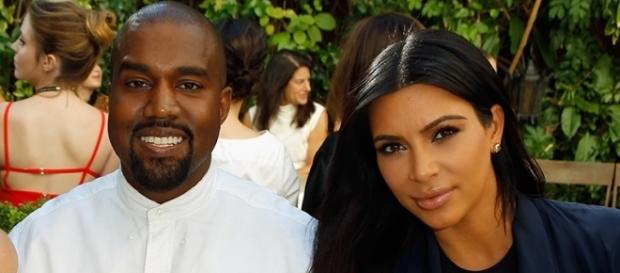 Kim Kardashian is always very supportive of her husband and what he does, she attends his fashion shows, his concerts and is not shy of featuring (whether it be naked or partially clothed) in his music videos, yet it seems his most recent 'artistic' release is something she was not a big part of.
Kanye West released a very graphic music video starring 12 nude Celebrities lying in one bed, half covered by a sheet, alongside the famous rapper and his reality TV star wife.
Kim has informed us that she chose not to see the final product until its premiers as she likes to be surprised.
Kim Kardashian saw the full video for first time at its premiere
Kim spoke to GQ magazine as part of her cover for their latest edition and during an interview she revealed that she knew roughly what she could expect from her hubby's music video but that the final product could contain a few surprises as she decided not to see the final edit of the video until it was complete and ready for release.
The 35-year-old mom of two said "I did that kind of on purpose because I love to be surprised. It was, like, three, four, months in the making, so I obviously knew it was going on, but I didn't actually see the final cut until he debuted it at the Forum. It was really cool."
Kim Kardashian's hubby actually wants to be sued
Kanye knew that his video was going to cause a stir and he actually tweeted begging people to sue him, "Can somebody sue me already...I'll wait".
One of the reasons that Kim probably isn't that bothered about the video is because her body in the video is flattering and most of her dignity is covered, however the same cannot be said for the other females (such as Amber Rose and Rihanna) who feature in the graphic video as every other woman in the bed is lying face up, whereas Kim lies face down.
One of the stars most effected by the video is Taylor Swift, who has a public feud with Kanye for a long time now, it started when Kanye west claimed that he made the singer famous and that the two would probably hook up.
Click to read more
and watch the video
or