Katherine Heigl is pregnant with a boy.
Katherine Heigl is excited to announce pregnancy; she is expecting a baby boy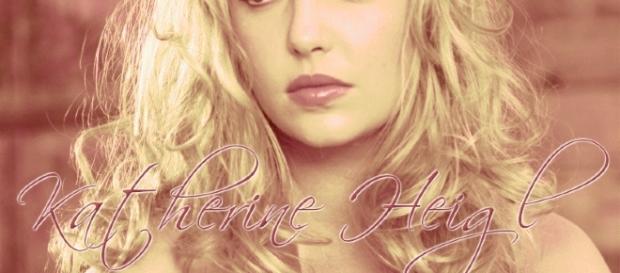 Katherine Heigl already has two adopted children and has now revealed that she is expecting a third baby. She and her husband Josh Kelley are thrilled that they will have a baby boy to join the two adoptive sisters. Katherine wrote the following on Instagram last night "Hahaha! Well I guess the cats out of the bag!!! We're so excited people!! What an awesome journey!!! Can't wait to hold this little nugget." The new baby is due in January 2017 and will join the family of four with two elder sisters, Adelaide, four, and Naleigh, seven.
The famous actress married musician Josh Kelley back in 2007 and she has revealed that they spoke of their family plans before their relationship became really serious, it was important for the couple to be on the same page as choosing to adopt is a big decision and  so it is important to see eye to eye
Actress Katherine Heigl adopted a young girl from South Korea in 2009 when she was 9 months old, they named her Naleigh, and then in 2012 she adopted another baby girl who she named Adelaide.
The happy family live in Utah together where they enjoy a calm style of life.
Katherine Heigl knew she wanted to adopt before having biological children
Katherine revealed that she had always planned to adopt before having biological children, she said "Josh and I started talking about it before we were even engaged. My sister Meg is Korean, and my parents adopted her three years before I was born. I wanted my own family to resemble the one I came from, so I always knew I wanted to adopt from Korea. We have talked about having biological children as well, but we decided to adopt first. I just wanted to be a mom. So however we do that, it's fine with me."  
Katherine Heigl reveals more details of her pregnancy on her blog
The beautiful blonde actress shared a photo of her pregnancy scan on her Instagram captioned with "@joshbkelley and I have some new…go to thoseheavenlydays.com and I'll tell you alllllll about it.", she is making reference to her blog which she set up in order to share family news as well as general insight in to her life, she revealed she "Decided to try my hand at blogging so I could share my family life, hobbies, and passions with my incredible fans. If you're into cooking, crafting, gardening, entertaining or just looking for some ranch life inspiration come check it out!"
Click to read more
and watch the video
or