Jeremy Meeks goes from criminal to hot model
Jeremy Meeks who was a convict is now a hot model who has won over the Internet by posting his first modelling picture on Instagram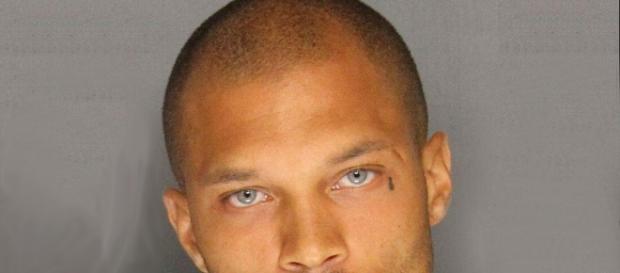 Jeremy Meeks was released from jail in March of this year and he must be the hottest convict ever, his mugshot was just something worthy of a magazine cover. Now out of Jail the young man's gorgeous blue eyes and strong jawline have landed him a modelling contract with White Cross Management. The Californian ex-convict is already an absolute hit on social media and is taking the internet by storm. He has changed his life around and is building himself a modelling career, with already 268 thousand followers and over 25,000 likes he is definitely on his way.
Jeremy had been arrested in 2014 for possessing illegal arms and was sentenced to 27 months in jail, he was also arrested for armed robberies and shootings.
The 32-year-old became an internet sensation when his mugshot was posted on the Stockton police department Facebook page. The Facebook post gained more than 101,000 likes and over 26,000 commented on the post saying how beautiful the man was.
Jeremy Meeks from jail to modelling
Jeremy Meeks' mugshot was released in 2014 and people noticed him straight away for his 'Dreamy Mugshot', however the father-of-three served his time and then waited to come out of jail before launching his modelling career. He is currently out of jail on house arrest and is back home able to spend time with his three kids who he has been posting pictures of on his Instagram account.
Despite his attractive yet rough appearance the now model seems a more sensitive than we thought, he has two biological children and has taken on his wife's other son as one of his own, furthermore he is very close to his mom who tried to stop him from being convicted insisting that he was innocent and had been arrested on his way to work.
His mother believes that he did nothing wrong but that his tattoos made him a convict stereotype. On top of all of that, the Californian beauty is a practising Christian and has been for nine years now.
There is no doubt his modelling career will go shooting through the roof if fans continue to love him as much as they do now. Unfortunately for his fan-base the model is already married and has been for six years so he is off the market.
Click to read more
and watch the video
or