James Patrick Stuart joins 'General Hospital': What role could he be playing?
Fans can't wait to hear what role this AMC alumni is going to play on the show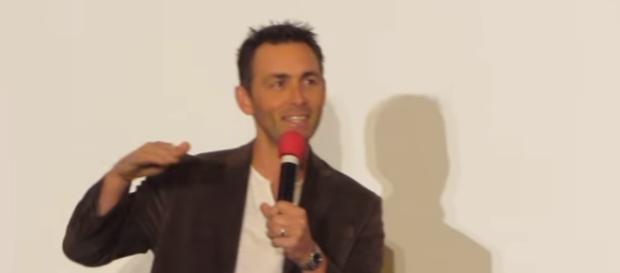 The news is out, and James Patrick Stuart is joining General Hospital. Of course, this has fans wanting to know exactly what role he will be playing and so far the show is not sharing the details. Everyone is hopeful that he will have a character that adds a lot to the show, but there is also talk that he could be playing a character that has been gone from the show for a while. 
What show do you know this actor from?
Everyone is trying to remember where they know James Patrick Stuart from and the reality is that he was on another soap, but it has been a while.
James was on All My Children as Will Cortlandt from 1989-92. He was also on Supernatural and Seinfield. James shared that he is already shooting his role for General Hospital and will be on the air as soon as July.
What role could he be playing on General Hospital?
Everyone wants to know what James will be doing on the show and there is a lot of speculation, but nobody seems to know for sure. Fans are talking and trying to decide what role he could play. A lot of people think that it will be a new character, but they just aren't sure what it will be yet. The fans do agree that they have brought in enough new characters lately, and they would rather see some of the characters that haven't been around lately such as Molly and TJ.
Another thing that a lot of people are thinking is that he could be Hayden's dad. Her dad is in trouble legally, but there is no reason that he couldn't show up, or Hayden couldn't go and visit him in jail. This feels like the perfect role for James that would go along with the characters they already have on the show.
One other idea being thrown around is that Anna is going to need a new love interest, and maybe it could be him. Whatever role he will play fans can't wait to see how it all plays out starting in July. 
Are you excited to see James Patrick Stuart on General Hospital? What role do you think he will play? Sound off in the comments section below, and don't miss new episodes of General Hospital weekdays on ABC.
Click to read more
and watch the video
or