'Grey's Anatomy' Season 13 Spoilers: Will Meredith Grey fall in love in autumn episodes?
'Grey's Anatomy': Read on if you want to know Meredith' love affairs in the next season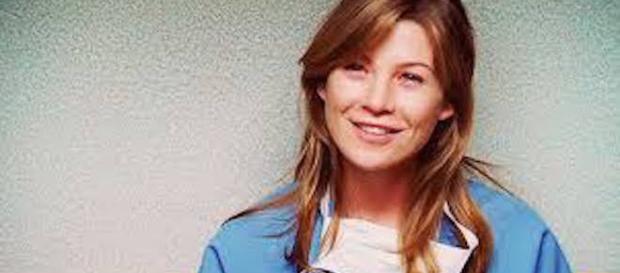 While fans wait for Season 13 of Grey's Anatomy, it's certain that Alex, Bailey, Richard, and Owen have signed deals to return for at least one more year. Bailey will also have a chance to work on her marriage to Ben. Caterina Scorsone will also reprise her role as Amelia, so Season 13 will focus on her marriage to Owen. Jason George has confirmed that he will return to Grey's, with April and Jackson. They will fulfill their duties as parents of their baby. But it's possible that season 13 will explore the complicated relationship and a possible reconciliation of the two characters.
Only Sara Ramirez's Callie decided to leave the show at the end of Season 11. However today's article about Grey's Anatomy is focused on Meredith' love affairs. There are rumors that believe Meredith Grey may finally find love in the upcoming episodes of season 13 of 'Grey's Anatomy'.
The question that many fans will make is who will love her?
Will the friendship between Alex and Meredith become love?
Indeed some Grey's Anatomy fans believe she may turn to her best friend, Alex Karev. Meredith and Alex are the only two remaining characters of their resident class left at Seattle Grace. Other members, Izzie Stevens, George O'Malley and Cristina Yang, have all moved on or  died. We remember that since Cristina's departure in Season 10 Meredith and Alex's relationship has grown very strong over the past few seasons.They might became romantically involved, because both have had a difficult childhood. Alex's  father was a heroin addict who beat his mother, Meredith is the daughter of Ellis Grey, affected by early Alzheimer's disease. In all of the season 12 they are always helped, especially when a patient stabs Meredith and leaves her badly wounded, as we have described in the previous article.
Alex and Meredith are both emotionally damaged, which is why they are such good friends. So will their friendship turn to love?
However, Alex was in a relationship with Jo. At the end of season 12 we saw that Alex and Jo haven't married yet and she again refused another proposal. On the other hand Jo accuses Meredith for trying to steal Alex from her,  due to their close relationship. Many are speculating about a love triangle storyline between Meredith, Alex and Jo. But we have also a close connection between Meredith and Dott Riggs.
Meredith and Dott Riggs: what will happen?
Some fans believe that even if Jon is jealous of Meredith, however Meredith might choose to stay with Dott. Riggs. The relationship between doctor Riggs and Meredith started at the end of season 12. Grey's Anatomy show runners  know that the the interruption of the relationship between Karev and Wilson could upset as many Grey's Anatomy fans. We're pretty sure Meredith and Dott. Riggs will continue to meet heach other, despite Maggie has feelings for Nathan. But it's possible that Meredith and Riggs's relationship will grow into a fully fledged romance and they will become an official couple
Click to read more
and watch the video
or