Google honors Lotte Reiniger on her birthday
The early German animator created one of the world's first feature length animated film.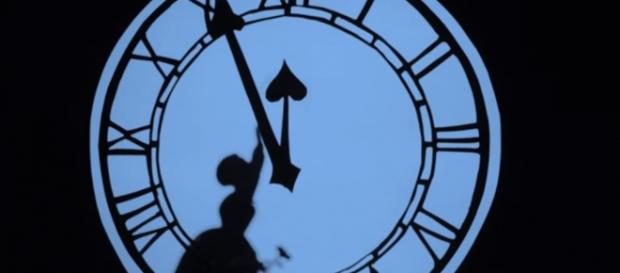 This June 2nd, Google Doodle, which employs illustrations and animations on the Google website to honor a holiday or anniversary, honored the late German animator Lotte Reiniger for her birthday.
Shadow puppets.
Known for her work with animating shadow-puppets, which employed the stop-motion effect, Reiniger's biggest claim to fame is her 1926 feature, The Adventures of Prince Achmed, which is often considered one of the world's first feature-length animated films, even predating Walt Disney's Snow White and the Seven Dwarfs by nearly a decade, and is also possibly the world's oldest surviving animated film.
A Look at the Google Doodle
The animated clip, which can be seen below, portrays Reiniger as a shadow puppet herself, walking around her own cut-out world and offering help to the world she created.
Many of the scenes are likely references to her work over the years. The scene with the page and the veiled princess is likely meant to evoke characters from the aforementioned Prince Achmed.
A sequence in which Reiniger fixes a giant clock chiming midnight is likely a reference to her 1922 animated short Aschenputtel, which was a retelling of the German Cinderella story. Another sequence involves Reiniger passing by a giant flower, which is likely meant to invoke her 1954 animated short Däumelinchen, which was a retelling of Hans Christian Anderson's fairy tale, Thumbelina. At the end of the sequence, the puppet Reiniger receives a flower from a child dressed like a princess and becomes surrounded by her characters, until the Google logo is dropped.
The Life of Reiniger
Born, as mentioned, on the second of June, in 1899 Berlin, Reiniger originally desired to become an actress, but her talents as an animator proved to be her claim to fame, with her starting out being asked to create title sequences for films by her colleagues in the arts.
 As Reiniger herself put it, while she would have been happy to handle any art medium, "everybody was astonished about the scissor cuts."
Escape from Nazis.
Her life, however, endured the hardships of war. Reiniger and her husband and film-partner, Carl Koch, had fled Germany multiple times over the years to escape the Nazis due to, while not Jewish themselves, their sympathies with Jewish friends and left-wing politics, with Reiniger normally settling in England, where she and her husband formed Primrose Productions, an animation company that produced work for the BBC. Reiniger is famous quoted as saying she rather disliked "this whole Hitler thing." At times, Reiniger's work was often lost to the tribulations, with the original copy of Prince Achmed reportedly destroyed during the 1945 Battle of Berlin.
Popular fairy tales.
Like her American contemporary, Walt Disney, Reiniger's work, both in Germany and England, was often based on popular children's fairy tales, like Sleeping Beauty, Puss in Boots, or Hansel and Gretel.
An English translation of her 1922 Aschenputtel/Cinderella can be watched below; Reiniger would later remake the film for Primrose Productions, although based more on the earlier Perrault variant.
The month of June would turn out to be doubly important to Reiniger's story, as she would eventually die on June 19, 1981, in Dettenhausen, Germany, at the age of 82.
Click to read more
and watch the video
or