Get to know Lifetime's 'UnREAL' actress Genevieve Buechner
'Supernatural' fans remember her as Lily Shoemaker from the season one episode 'Bloody Mary', yet Genevieve Buechner has most certainly grown up..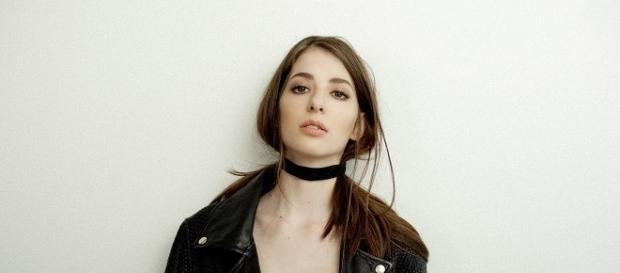 The very talented young actress Genevieve Buechner plays the role of Madison on Lifetime's hit TV series UnREAL and has made her mark on shows such as CW's The 100, iZombie, Fringe, The Killing, The Dead Zone, Battlestar Galactica, and films such as Jennifer's Body and Daydream Nation. Born in Edmonton, Alberta, Genevieve grew up between Edmonton and Vancouver, BC and started acting lessons when she was just three. She loves SCI-FI and enjoys painting and drawing in her spare time.
Interview with Genevieve.
Colleen Bement: You play the role of Madison on Lifetime's hit TV series UnREAL. What can you share about your experience on the show so far?
Genevieve Buechner: I absolutely love working on UnREAL.
I remember the audition was only one line and they said Madison would probably only be in a few episodes. However, when we started filming, they kept me around for all of the episodes and I was so excited. The changes Madison goes through during the show are fun and sometimes dark. Everyone that I get to work with on this series is amazing. They're all inspiring and talented. Crew and cast.
Genevieve has a busy career.
CB: What a career you have already! What can you share about any projects you have in the works?
GB: I am mostly focusing on UnREAL right now. I wasn't able to work on anything else while we were filming because I was on set pretty much each day for 4 months! Now that we've wrapped season 2, I'm looking forward to whatever else I get to do. I did a horror film called The Hollow Child which is close to being finished and a short called Counter Act which should also be out soon, but I'm not sure of the dates yet.
When I get the dates, the information will be posted on my Twitter and Instagram for sure.
'Supernatural' was one of her first roles.
CB: I totally remember you from your role in the season 'Supernatural' episode Bloody Mary. I know it was ages ago, but what can you share about your experience on the set?
GB: Supernatural was one of my first roles as a teen. I remember they were all so kind on the set and I had an awesome time. I also remember one of them had a bunch of candy in their pocket, sadly I don't remember who. I was actually on set a second time when my little sister, Margot Berner, was in the episode The Kids Are Alright and she was terrifying. Everyone remembered me and it was nice to see them again.
CB: So many of my readers are geeks and would love to hear more about the fact that you wanted to be a Sailor Scout when you were little. What do you remember?
GB: Well... that hasn't really changed. If I could get dressed by yelling at a brooch and be able to save the day that would be sweet.
Plus magical powers would be a real bonus. I get the theme song stuck in my head all the time - both the Japanese and English versions. I had some of the episodes on VHS as a kid and I don't even know how many times I watched those. I still watch it every once in awhile because I love it.
Genevieve loves her sci-fi.
CB: I noticed that you have been in some awesome sci-fi shows. Just curious, are you a fan of sci-fi?
GB: Yes I am. Sci-fi is probably my favorite genre of TV. One of my favorite shows of all time is Firefly. I, along with everyone else, am so sad it didn't continue. I'm also watching Battlestar Galactica right now and oh my goodness, all the feelings I feel. And I can't forget about Doctor Who. Black Mirror is also an amazing show. There are too many! I love them all!
Click to read more
and watch the video
or