'American Idol': Laine Hardy breaks social media silence with an Instagram story
Don't miss our Facebook page!
Like Blasting News page on Facebook: we will keep you updated with all the latest news.
Friends is one of the most famous TV series of all time, and fans are really missing watching the 6 characters and their adventures. Thousands of fans took to Twitter yesterday to express their feelings towards the TV series as the show's co-producer made it crystal clear yesterday that she show will NEVER have a reunion.
There have always been theories of the 6 characters coming back together for new episodes, or a film, or for a spin off or mini-series, yet the producers always insist this will never happen.
Twitter users took to the social media website to express their upset at the absolute confirmation of the impossibility of a return.
The first thing fans were tweeting about was the fact that all of the Friends episodes are now available on Netflix, so fans can now binge for hours on the decade-long series. Before now many TV channels aired Friends episodes but it was hard to track each episode of every season and to watch them in chronological order.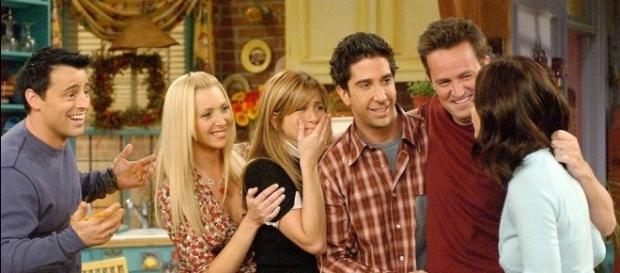 Friends producer Marta Kaufmann says there will NEVER be a reunion
The second reason Twitter has suddenly piped up about the TV show is because one of the show's creators Marta Kaufmann confirmed in an interview earlier this week that the series will never return for new episodes, despite continuous rumors.
The 59-year-old producer and writer said "They nag me all the time about it and my answer is that 'Friends' was a show about that time in your life when your friends are your family, and in a weird way, this isn't that different. Once you start having family of your own it changes, and the show was over."
Friends reunion just would not work
Marta then went on to explain why it just would not work if there were to be a reunion, "A show has a lifespan I believe, it has a lifespan like anything else, and there's no reason to continue doing it just because people miss the characters. Watch the old ones, there is no way we could win that. And there's no way it would be satisfying and it'll never happen. We'll never do it."
It seems that Kaufmann has got fed up of always being pestered for a Friends reunion, the show ended long ago but it is clear that fans still have not let go, she once said in an interview with The Hollywood Reporter "I don't know how many ways we can say no."
Click to read more
and watch the video