Fashion stylists blame Leslie Jones' size for designers refusing to work with her
Just as Leslie Jones finds a dress, fashion stylists are putting her on blast.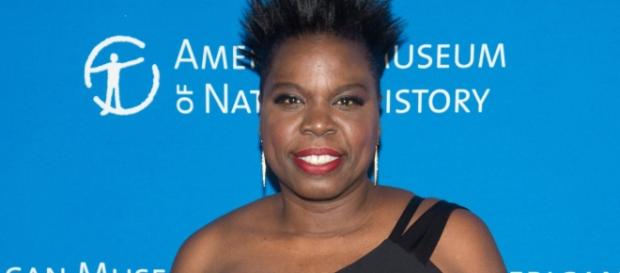 The fashion world is known for embracing creativity and unusual beauty. But when it comes to plus-size women, it's not that friendly. In fact, it's victim blaming.
Too plus-sized for fashion?
Case in point, the recent controversy between Leslie Jones and fashion designers. Revealing her frustration on Twitter, the comedian stated that there were not any fashion designers willing to dress her for the soon to be summer hit, Ghostbusters. Leslie tweeted, "It's so funny how there are no designers wanting to help me with a premiere dress for movie.
Hmmm that will change and I remember everything."  Fashion designer Christian Siriano, of Project Runway fame, saved the day by stating that he would be glad to dress her. However, there were others in the fashion world that blamed Leslie's size as the reason for designers not wanting to work with her.
Soon after Leslie's tweets, the Hollywood Reporter's fashion page Pret-a-Reporter interviewed a number of fashion stylists about the controversy. For stylist Jessica Paster, the comedian should have contacted designers months ahead the premier. Paster's reason? "She should have known four to five months ago the date of premiere, and said, 'I'm not a sample size, I need to go to designers early or buy myself a dress.' Don't be blaming designers and saying they don't like you."
This harsh response was also supported by the Hollywood Reporter's stylist Jeanne Yang who said that, "People have this belief that showrooms and designers have racks and racks of clothing in all sizes. They don't." Yang went on and stated that the high cost of creating a designer gown for a plus size celebrity at last minute could, "be the death of a line."
A fashionable excuse
By stating that making a dress for a plus-size celebrity could put a fashion brand into closure seems a bit extreme.
As the website Jezebel.com stated about the drama, "The financial burden argument might be well and good if we're talking about designers making racks of expensive gowns in a variety of sizes, waiting for regular people to stroll up and buy them. But this is a celebrity with a huge event to attend and who could eventually become a breakout star with even more huge events to attend while wearing your clothes."
What seems to be the bigger issue is that many fashion designers do not have the ability to create a gown for plus-size women without a significant amount of time. And some just blatantly do not want to work with women above a size four. As Celebrities like Leslie and her Ghostbuster co-star Melissa McCarthy rise in Hollywood, designers may need to rethink their strategy.
Click to read more
and watch the video
or