Em Rossi launches 'Young Hearts' music video remix — part 2
Ballroom dancers Zavi González and Aliska Burkina now think on a grand scale after YouTube launch.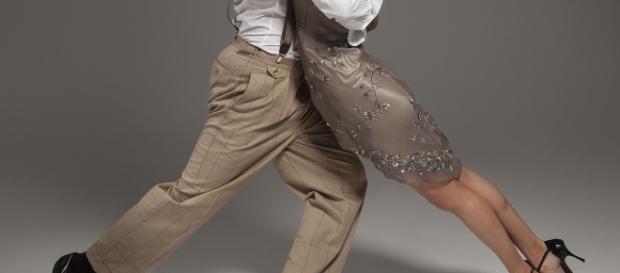 Ever been plugging along at work, when suddenly a phone call changes your career, indeed, your whole life? No? Well, then, perhaps you'd like to know how that feels when it happens. Let ballroom dancers Zavi González and Aliska Burkina, whose backgrounds are fascinating, tell how it happened to them. As mentioned in Part 1 of this series, they gave Blasting News an exclusive interview the day Em Rossi's relaunched "Young Hearts" YouTube video premiered.
Meet the dancers
Zavi González, age 29, was born in El Paraíso, Nicaragua.
"In the 1980s, revolution and insurrection pitting the Contras against the Sandinistas led my family to flee to a refugee camp in neighboring Honduras." Fortunately they remembered to take him along, or else we might not have much of a story.
Aliska Burkina hails from the breathtaking Ural Mountains of north-central Russia. Where's that? Well, if you travel 5,700 miles from her present home in the Sarasota, Florida, area, you'll reach Moscow. But it's not there. Keep going another 1,800 miles, to Yekaterinburg. But you're still not there. Take a sharp left and go another 400 miles straight north. Now you're there.
How they met
"At age 17, I emigrated to United States and settled in Florida, which was challenging," says Aliska. Zavi had his own obstacles to surmount. He explains: "It was almost impossible for Nicaraguan refugees, especially families with a toddler, to obtain visas and permits to enter United States from Honduras. They needed sponsors, but no one was allowed to sponsor a malnourished child. Food and provisions were scarce in the refugee camp.
My parents decided they would go hungry so I could grow." A kindly elderly German couple caught sight of the robust boy in the camp, took care of matters and soon the family was on its way to Baltimore, Maryland.
While Zavi was still a tyke, the family relocated to Florida and lived practically around the block from their benefactors, whom his mother attended to until their death. "I deeply regret," he says, choking up, "that I never got to know them, to thank them for everything they did for me, for us."
Full of entrepreneurial drive
Aliska is founder and CEO of Dance Orlando, whereas Zavi is founder and owner of Dance Fever Florida. Both pursued dance careers as instructors until they met at the same studio. Friendship came quickly, so did dance partnering, and it wasn't long before they fell in love and decided to form a family, now blessed with a three-year-old boy.
Still wondering about that phone call, eh?
Actually, they placed the call. Em Rossi's media manager spread the word on Facebook that a couple ballroom dancers were needed for a music video being filmed in a Sarasota warehouse.
Less than a half hour after the call for dancers posted, Zavi and Aliska contacted Em's people and were snapped up.
Okay, now get to work—and hurry
"In less than 24 hours we had worked out the choreography to tell the story of 'Young Hearts'," Zavi explains. "So," Aliska adds, "they whisked us to the warehouse where we saw the set and realized how many changes we had to make to all our plans." But time is money, and we all know the music industry has none—money, that is; they have time aplenty. "After foregoing sleep for 48 hours," says Aliska, "we were costumed, our makeup was ready, the lights were set and the cameras rolled. We were exhausted when we finished."
The takeaway
"This experience has taught us to go back to thinking big, like we used to, years ago," says Zavi. Just how big? "We'd like to open and manage a dinner-dance coliseum where hundreds of people could dance and then enjoy exquisite cuisine while watching professional ballroom dancers perform." The team seeks financial backers and investors.
Something says that with their reignited passion for the dance business, they will soon become one of Florida's chief attractions.
Click to read more
and watch the video
or