DJ Shadow new album 'The Mountain Will Fall'
DJ Shadow says "I'm a DJ but more than anything else I'm a fan of music"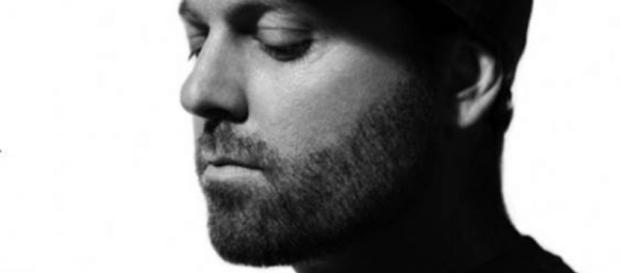 DJ Shadow has been releasing music for over two decades, yet he is still exploring new areas of music and new territory. The famous American DJ has worked with many famous musicians and DJs over the years and he recently collaborated with Run the Jewels on 'Nobody Speak' which was released this year. The DJ has recently been exploring a more electronic vibe to his music which he demonstrates on the new album 'The Mountain Will Fall', and has said he gets his inspirations from being on tours and being at festival shows, where he hears new types of music and wants to incorporate them in to his music style.
DJ Shadow doesn't stick to a stereotype, he likes to take people by surprise
DJ Shadow, whose real name is Josh Davis is now 43 and with age comes a stereotype and expectation, he has revealed that "one of the perceptions of me that I'm least fond of, or most defensive about, is that I only listen to old music- that's just never been the case." He has revealed that sometimes his changes in music take his listeners by surprise and sometimes they think those changes won't work, he said "when I do something else, they're like 'Wait a minute, you're not supposed to do that. You're supposed to do this'. And I'm like 'Yo, I'm just being me."
Music has always played a huge part in DJ Shadow's life and he knew from a very early age that he wanted to work in the music industry, yet there was a time in his life when he had to take a small step back from music, this was when he had a family, he took time out from the industry for a while to raise his children, but always had the intention of returning.
DJ Shadow worked on his new album for around six months, he started in July of last year and worked on it on and off, for example the track 'Ashes to Oceans' was a track he didn't finish until March 2016, and is one of his favorite songs on his new album 'The Mountain Will Fall'.
Once DJ Shadow decided he wanted Run the Jewels on 'Nobody Speak' he wouldn't have it any other way
DJ Shadow revealed that he had a very specific idea in his head with 'Nobody Speak', when he go the track he wrote the details and the technicalities and automatically wrote Run the Jewels, once he had that idea in his head he decided that he would not put the track on the album unless it had Run the Jewels on it as that was the only way he imagined it. 
Click to read more
and watch the video
or