Demi Lovato and Wilmer Valderrama split
After almost six years together the singer and actor called it quits. Hope still remains though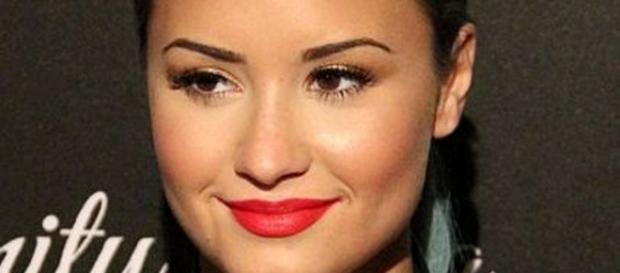 Calling it quits
Demi Lovato and longtime boyfriend Wilmer Valderrama have ended their almost six year relationship. The singer and actor announced their break up via Instagram on Friday in a post note to their fans stating: "After almost 6 loving and wonderful years together, we have decided to end our relationship. This was an incredible difficult decision for both of us, but we have realized more than anything that we are better as best friends. We will always be supportive of one another.
Thank you to everyone who has offered us kindness and support over the years. With only love, Wilmer & Demi."
The break up came as a surprise to the world even though the couple was very private about their relationship with Demi stating she never rejected the idea of marriage with her former love.  Lovato said that they've been together so long and that she won't be going anywhere.
The singer also added by saying she is very much in love with him, but will probably wait a bit longer, but if he asked she would say yes.
All hope is not lost though
 "There is a great great chance that a few years down the line if things don't work out in (Demi and Wilmer's) love lives that they would consider getting back together" adds one source.  Demi and Wilmer called it quits because they just had no interest in getting married and having kids now. They felt that maybe after enough time apart, and time to think about what they really want; maybe it will finally be the right time in their lives to make that next big step.
The former couple met back in 2010 at Wilmer's house for a PSA shoot for Voto Latina, a video announcement that would encourage young people to vote for upcoming elections.
Lovato said her first impression of the actor was her finding him attractive. Valderarama apparently complimented her on using her Disney platform for such a positive cause during their first time meeting. Though their relationship surprisingly grew out of an encouragement for the youth of today to fulfill their civic duty, it definitely makes an interesting story. 
Best friends
In the beginning Lovato describe Wilmer as her best friend who was so attractive. He also provided her a lot of support during her recovery. Lovato has been very open about her struggles with addiction, eating disorders and bipolar disorder, certainly could have used all the help she could have gotten. It's wonderful that Wilmer was there for her throughout it.
This is one relationship that when they say they are still friends they mean it; it's not one of those Hollywood 'things'. It just ran its course and they have to try something else, but they know well enough that trying something different may lead them back together sometime in the future again.
Click to read more
and watch the video
or