Collection of child and animal porn said to be found at late Michael Jackson's estate
The late singer's estate and family members deny the truth of the findings.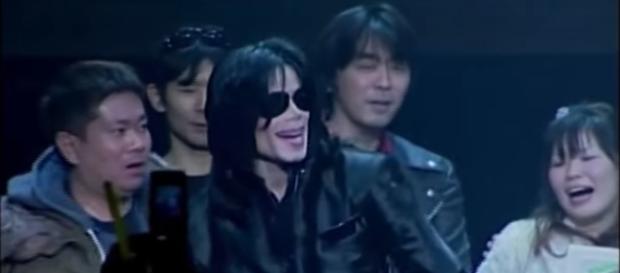 Seven years after the singer's death, Santa Barbara County Sheriff's Department has confirmed that a collection of illegal pornography has been found at Michael Jackson's Neverland Ranch estate.
What is Said to Have Been Found?
According to reports, a collection that includes picture books, magazines, S&M material, and even videos were found, notably containing images of what has been said to be nude and semi-nude children. It is believed that some of the material was used to help "groom" children, in a sense, as to help with reducing their sexual inhibitions and make them more willing to go along with certain practices.
Reportedly, the findings featured both boys and girls, as well as men and women, in the explicit images.
In addition, images containing animal torture, and possibly ritualistic animal sacrifices, have also said to have been found at the estate.
Charges of child molestation had been made against Jackson in life in 2003, but he had been acquitted of said charges against him in 2005. This is also not the first time accusations against Jackson have resurfaced after his death. In 2013, choreographer Wade Robson had attempted to file a lawsuit against Jackson's estate due to accusations of having been molested by Jackson as a child, despite testifying against such claims in the 2005 court case. However, the charges reportedly could not be filed due to the statute of limitations having passed.
The Accusations Denied by Jackson's Estate
Michael Jackson's estate has reportedly denied the validity of the claims in a released statement made on June 21. Referring to the charges as the equivalent of dragging the singer's name through "tabloid trash," and comparing the whole ordeal to a witch-hunt, the statement compared the new development to the aforementioned molestation charges made against the singer in life, and claimed he would be proven as "innocent" just as he had been acquitted before, ending by saying "Enough is enough."
Members of the late singer's family have also reportedly decried the validity of the report.
Taj Jackson, who is Michael Jackson's nephew and the son of his brother Tito, took to social media to say that the accusations have "no truth," as can be seen below.
Not only is there absolutely no truth to this story whatsoever, but I'm truly sick of this crap. #getalife and stop living off ours.

— Taj Jackson (@tajjackson3) June 21, 2016
Click to read more
and watch the video
or