Christina Grimmie's killer was obsessed with 'The Voice' singer
Kevin Loibl, who gunned down Christina Grimmie before taking his own life, had gone to extraordinary lengths to get her to notice him.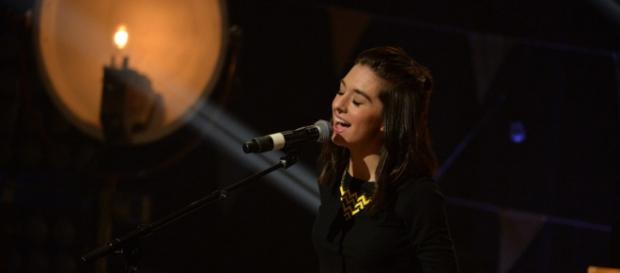 According to The New York Post a motive for the brutal shooting of the 22-year-old Christina Grimmie is finally emerging. It turns out Kevin James Loibl was totally obsessed with the singer and by the sound of it, he was very disturbed indeed. Grimmie was gunned down while signing autographs after a show at The Plaza Live concert venue in Orlando, and after a brief struggle with her brother, Marcus Grimmie, the shooter turned the gun on himself.
Loibl changed his appearance to try to attract Christina
Reportedly some of Loibl's workmates have offered up information about Loibl's obsession with the young rising star, including the fact that he purposely changed his appearance in an attempt to get Christina to notice him. Loibl, 27, went to several extremes, including hair transplants and Lasik eye surgery.
Reportedly he even turned vegan in an attempt to lose weight to make himself more attractive to Grimmie.
OPD can confirm 27 year old Kevin James Loibl, suspect who shot Christina Grimmie, is from St Petersburg, FL pic.twitter.com/iN6RUi3VRx

— Orlando Police (@OrlandoPolice) June 11, 2016
A history of obsession with Christina Grimmie
However, according to his coworkers at Best Buy, it wasn't just the changes to his appearance.
Loibl reportedly told them he had attended one of Christina's shows and bragged that he had met her. He even said he played an online game with the singer. He reportedly listened to Grimmie's music all day while working and swore to his colleagues she would eventually be his wife. Despite this, a source close to Christina Grimmie said she had never had any contact with Loibl and did not know the killer.
What might have been the final push, however, is the fact that his workmates teased Loibl that he didn't have a chance with Christina because she already had a boyfriend, naming her producer as the man in her life. While there was no public news about a relationship between Christina and her producer, there were reportedly photos of the couple all over social media and this may have pushed Loibl over the edge.
History of violent behavior
As reported by Perez Hilton, Loibl had a history with violence in the past. Reportedly records reveal that the police have been called to his home on at least two occasions relating to incidents of battery. One was reportedly back in 2013 when he got into a fight with his father's fiancée, Dawn, although Loibl was not, apparently, arrested following the incident.
The following year, police were called to the house again, although reportedly this time the fight was between Loibl's father and Dawn and again, no one was arrested. Whatever pushed him to do the brutal crime, Loibl took the life of a talented young woman who had everything in her life to look forward to and her family and friends are left grieving.
As reported on Blasting News, funeral services are to be held in Christina's hometown Friday.
Click to read more
and watch the video
or