Bella Hadid has got Lyme disease
Model Bella Hadid suffers from the same disease as her mother and brother Anwar; the Lyme disease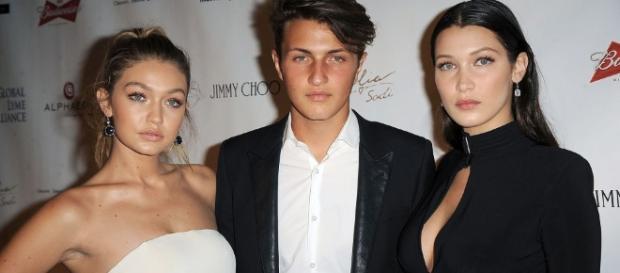 Bella Hadid, famous for her modelling and for being the sister of model Gigi Hadid, has long been battling against Lyme disease which is also known as the invisible disease. Today the well-known model chose to post the picture of her mother's book on the disease accompanied by a long comment to extol the courage of the woman who brought her into the world.
Bella posted her touching message on Instagram to share how proud she was of her mom, the two women and Bella's brother Anwar suffer together and support each other through the difficult times caused by the illness.
Yolanda has written a book about the disease which will be released next year and is called "Believe Me: My Battle With the Invisible Disability of Lyme Disease".
Bella Hadid praises her mother for her courage and strength against illness
Bella's comment that accompanied the photo of her mother's book states: "I am also SO proud of my mom today and everyday…I have seen you in bed, struggling for the past 5 years of our lives…I would cry to myself knowing that there was nothing I could do to help and that there were people against you…incidents where you would be so sick, not being able to move your bones/body.
I have been struggling with Lyme for the past two years which has debilitate me from riding my horses, going to school, and struggling with work". The model's comment went on to praise her mom and encourage people to buy her book. One of the reasons the book is important for Yolanda Foster is because it will allow people to understand more about an illness that they might not necessarily think is real just because it is not a visible illness.
Bella Hadid suffers from the Lyme disease but what is the Lyme disease?
As confirmed by Bella herself, she knows what it is like to suffer from this illness as she too suffers from it, she knows the pain her mother endures and the strength that it takes to fight on. The Lyme disease is spread by a tick, which bites its victim and spreads a bacterial infection which causes very serious illness and can cause heart problems, inflammatory arthritis and inflammation around the brain and spinal cord.
The disease is debilitating and makes nearly everything a challenge.
The disease is mostly spread in summer and early autumn and can be spreads to both animals and humans. One other famous person who suffers from the Lyme disease is singer Avril Lavigne who back in 2013 confessed to suffering from the terrible disease.  
Click to read more
and watch the video
or