Backstreet Boys making a new album.
The Backstreet Boys have reunited and are in the studio to create some country music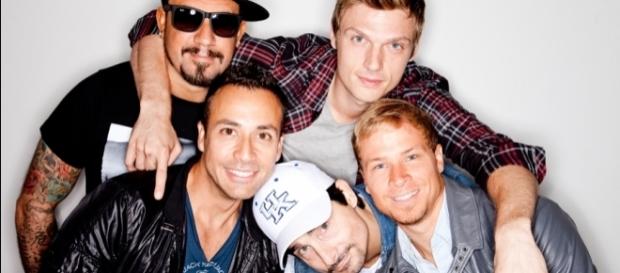 Backstreet Boys are back and they're ready for a new style. The 90s boy band were a huge hit in pop music but it now seems they are back and have set their eyes on the country music industry. The reunion was confirmed on Monday by Nick Carter who posted a photo on Instagram of himself in the studio and captioned the photo "In the studio with my @backstreetboys recording a song for @flagaline new album. Also working on the new backstreet album as well. Get Ready!!"
Backstreet Boys in the studio already
The confirmation was then reinforced by Brian Littrell who posted a recording photo on his Instagram saying "In the Lab...Doing something we've never done before...BSB feature with FGL...Great record...Comes out late August..." The band's reunion was originally hinted at back in April but it is only recently that we have seen photographic evidence of the boy band being back in the studio, and fans are more than ready for what they have in store!
Country is something that the band have never explored before so it will be different and exciting to hear a new sound from the boys.
It seems to be a good decision to try a new genre, particularly for an older band whose success was back in the 90's, if they were to come back and try to replicate the sort of music they did before it would have a very 'same old' feel to it, but trying something new might just allow them to regain the fame they once had and to even attract new fans.
Backstreet Boys working with Florida Georgia Line
The Backstreet Boys are working with duet Florida Georgia Line who are an award winning country duo consisting of Brian Kelley and Tyler Hubbard. However, this collaboration is not letting them get distracted from making progress on creating their new album which will be album #10.
The famous band of 5 have still been making appearances in the past few years, just to remind us that they are still there and to tease their fans, they have lately performed at the Miss USA 2016 pageant and have done performances on TV shows.
Their return is ironic to the lyric 'Backstreet's back..alright!' which was a lyric of their hit 'Everybody' which was released in 2007.
Click to read more
and watch the video
or