'Bachelorette' bad boy Chad Johnson spotted heading to 'Bachelor in Paradise'
It will be interesting to see if Chad Johnson can find love on this season of the show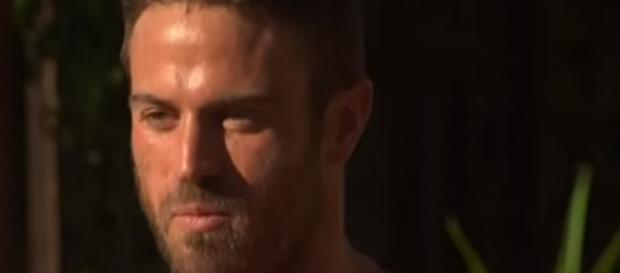 One bad boy Chad Johnson is making a name for himself on The Bachelorette this season. JoJo Fletcher may not find love with him, but she is keeping him around for a bit. Chad is starting to be known for wanting to fight with everyone and his attitude. Of course, this makes Chad the perfect guy for Bachelor in Paradise and ABC sees that without a doubt.
Reality Steve shares spoiler
It turns out that Chad Johnson is now actually headed to Bachelor in Paradise. Reality Steve shared that Chad was spotted at the airport. Here is what Steve shared on Twitter. 
(SPOILER): No surprise here. Chad at Houston airport headed to Puerto Vallarta for BIP filming. pic.twitter.com/vaC8PFLqWG

— RealitySteve (@RealitySteve) June 4, 2016
Nobody is surprised to hear that Chad will be on the show.
They love drama on Bachelor in Paradise and adding Chad Johnson to the cast is going to make that happen for sure. Chad may just get lucky enough that he finds love on the show too. That would make for an interesting twist. 
Who else is joining the cast? 
Us Magazine shared that Mike Fleiss has already shared a few people who will be on the cast. They didn't confirm Chad Johnson yet, but that is simply because Chad is still on JoJo's season and they don't want to spoil the fact that Chad doesn't win JoJo's heart in th end. 
Fleiss already shared that Caila Quinn and Lace Morris will be on this season. Ben Zorn will also be joining the cast and it turns out the twins are coming back, too. According to a source, Emily and Haley Ferguson will be joining the cast as well. 
When it comes to Bachelor in Paradise, sometimes the love stories to come out of this show are better than the actual Bachelorette or Bachelor.
Last season, Jade and Tanner found each other. They were the perfect match and together from day one. They are now married and doing great. Hopefully, this season there will be at least one great love story. 
Are you surprised to hear that Chad Johnson will be heading to Bachelor in Paradise? Do you think he will be a greate addition to the cast? Sound off in the comments section below, and don't miss The Bachelorette on Monday nights wih JoJo Fletcher. Spoilers are out for JoJo final four this season! #Television #Celebrities