Amber Rose teases the Kardashian family again
The model said in an interview that they are famous because of Kim's sex tape.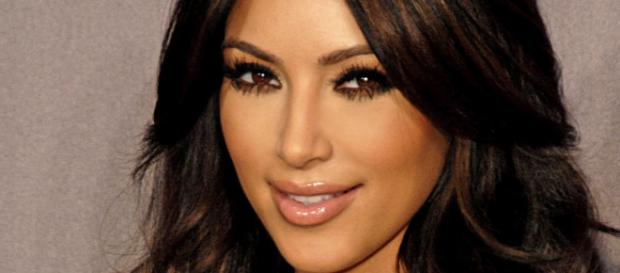 Amber Rose said in an interview with the New York Daily News that the Kardashian family is famous because of Kim's sex tape. Thanks to these statements, Kanye West's wife and his former girlfriend will both antagonize again. The media always compares both stars because it has reasons for doing so: both were born on October 21st, they've dated the same man, Kanye West (but Kim is his wife) and both are reality stars. In recent times, Rose has wanted to diferentiate herself from Kim, arguing that she has a different career.
Amber wants to be different from Kim
The model really wants to prove that she is different from Kanye West's wife. First of all, Amber is not in a reality show, and she says that makes her interesting.
She doesn't need everyone to know about her privacy and personal life, so she doesn't want to follow the lifestyle of Kim. Amber thinks it's torture to be at a computer, watching what the media says about herself. She prefers to focus on multiple activities: she is a model, businesswoman, singer, and actress. She feels happy with many occupations.
Historic rivalry
Kim and Amber never endured between them, especially since Kim married Kanye West, former boyfriend of Amber. To make matters worse, West said publicly that he needed bathing 30 times after being with Amber. He also mocked her and her ex-husband, Wiz Khalifa, on his Twitter account. On February 2nd this year, Kim decided to make peace with Amber, publishing a picture together on her Instagram account, so Kim 'broke the internet' once more, and brought publicity benefits to both celebities.
Surprisingly, Amber denies enmity with Kim, she says this is just a media game to have fun. The truth is that they need each other, to build diffrents profiles and have differents careers. The funny thing of the matter is that supporters also face off on social networks, with fans from each camp having a war of words on Twitter and Facebook. Just another day in the lives of famous celebrities and the various feuds they always seem to find themselves in the middle of.
Click to read more
and watch the video
or