Adele huge success at Glastonbury
Adele performed an amazing set to a huge crowd of 150,000 fans at Glastonbury 2016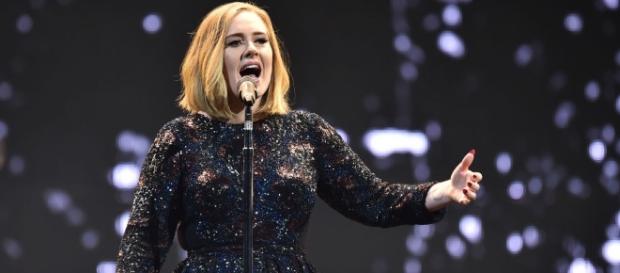 Adele was one of the many artists to perform at the British festival Glastonbury this year. The 'Skyfall' singer's voice can captivate thousands, and it did just that over the weekend at the famous weekend festival. Adele performed an hour and a half set to a crowd of 150,000 fans, and she seemed to enchant each and every one of them.
One of the great things about Adele is that she has such a powerful and authentic voice that her live performances are just as good as the songs she performs in a studio.
She is known for her big voice and delivered nothing less than what we expected at Glasto. Adele was one of the biggest names on the line-up, she joined singers such as Coldplay, Ellie Goulding and Muse.
Adele's amazing performance enchanted one of the largest audiences for a Glastonbury headliner, probably the largest crowd since The Rolling Stone's appearance in 2014.
When she was announced as a headliner some people doubted whether she was the right fit for such a big festival, particularly because many of her songs are ballads and rather slow tempo, however, her smashing set proved those pessimists wrong.
Adele swears 33 times in 90 minutes
However, one of the things that the singer has been criticized for her is her language, the singer has a beautiful singing voice but a very opposite speaking voice. The singer swore 33 times in a 90 minute set, in front of families and young children. Nevertheless it did not seem to affect fans who sang along at the top of their lungs and praised the singer for her amazing concert.
Adele is very aware that she swears a lot and cannot seem to control what she says, she admitted that "The BBC had to give a warning about my potty mouth." Her language and rambling could be put down to nerves as performing to such a big audience is daunting, especially as she is not the type of singer to jump and dance around the stage. Her nerves and gabbiness is rather enchanting and does not seem to her affect her likeability one bit!
People always say that music brings people together, Adele's music is definitely the kind of music that does exactly that.
Click to read more
and watch the video
or