ABBA celebrated their 50 year anniversary
The members of the famous group Abba met and sang together for the first time after 30 years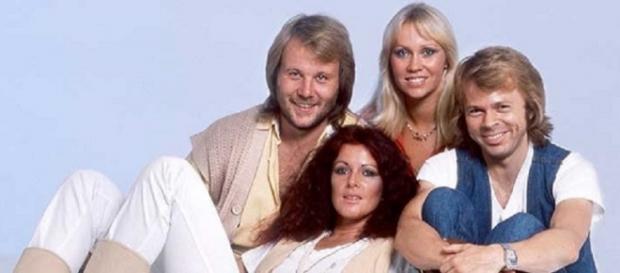 The four members of the famous group ABBA reunited for a small concert in Stockholm, 30 years after they last sang together. They celebrated 50 years since Björn Ulvaeus, who is now 71 years old and Benny Andersson, aged 69, have met, according to the Daily Mail.
50 years of friendship and success of ABBA.
Members of the legendary group ABBA celebrated their 50 years of friendship at a private party in Berns Salonger hotel in Stockholm. Björn Ulvaeus, who is now 71 years old, Anni-Frid 'Frida' Lyngstad, who is now 70 years old, Agnetha Faltskog who is now 66 years old and Benny Andersson aged 69, have gathered to celebrate their friendship and the great successes of the past.
They sang some favorites.
According to media reports, at the private party, Frida and Agnetha went on the stage and sang the song 'Me and I' with a dedication to Benny and Björn.
This song was launched by Abba in 1980. Then Benny and Björn went on the stage too and started to sing along with Frida and Agnetha. This is the first time since 1986 that the group last got together on stage to sing, the Daily mail reported.
Resounding success.
The Swedish group Abba, made up of Agnetha Fältskog, Benny Andersson, Björn Ulvaeus and Anni-Frid Lyngstad , repeatedly reached the top positions in charts worldwide, between 1974 and 1982. The band was noticed by winning the Eurovision Song Contest with the song "Waterloo" in 1974.
Four successful artists.
Before forming the famous pop group that dominated the artistic area in the 70s, each of the four components had success in the musical life. Björn had success with Hootenanny Singers in the early 60s. Agnetha was recording several hits since 1967.
Benny was the leader of The Hep Stars and  Anni-Frid was already building a solo career. In 1976 Abba was declared one of the most popular bands in the world. The financial success of the famous group brought higher income to Swedish economy than those of the car company Volvo.
Disbanded in 1982.
The band broke up in 1982. According to the BBC ,the four members of the group were last seen together in public in January 2016, at the inauguration of a restaurant inspired by a Greek tavern cuisine, which appeared in the musical 'Mamma Mia!'. This is a film from 2008 which was based on the Swedish band's music.
Agnetha and Björn were married from 1971 to 1980 while Frida and Benny divorced in 1980 after just two years of marriage.
Click to read more
and watch the video
or