Where are they now? A look at current and past reality show competition winners
The latest on recent winners Alisan Porter, Nyle DiMarco, and a look back at some reality show favorites.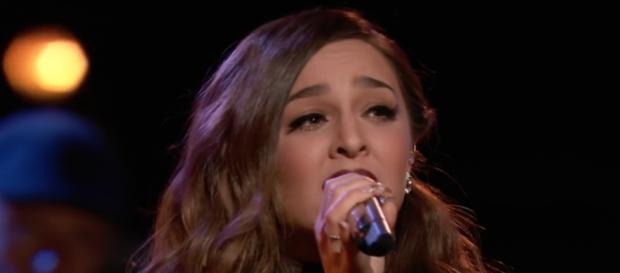 Last night Christina Aguilera became the first female judge to win The Voice. Her protégé Alisan Porter, a former child star who starred in the film Curly Sue, took home the top prize over rival Adam Wakefield. It was an historic moment for a show that produces a quality entertainment with top talent, but has failed to have any memorable stars. This time they might have found that star in Porter. In honor of this moment, here is a look at other memorable winners from Reality TV show competitions.
Alison Porter
Porter made her debut as the pint size girl with the big hair and bigger mouth in Curly Sue. She starred opposite Jim Belushi (Twin Peaks) in the family comedy and for a time, was as big as her hair.
Then the lights faded and Curly Sue became a memory. 25 years later Porter returned to the spotlight on The Voice under the tutelage of Aguilera. Her powerhouse rock and roll voice propelled her to victory and finally someone besides the judges was a star. Whether or not this moment will elevate Porter to future entertainment success is anybody's guess, but it's been a long road back from Curly Sue. 
Let's do this for Alison Porter for NBC The Voice let's go Alison Porter @NBCTheVoice @xtina @alisanporter pic.twitter.com/L4ubuo28JU

— Ryan Fish (@LSFootballFan) May 22, 2016
Nyle DiMarco
Nyle Dimarco was the winner of cycle 22 of America's Next Top Model (ANTM) in 2015. He was on the show at a time when it had recently changed its policy and allowed men to compete. The 27-year old was the first deaf contestant and second male to win the competition.
Last night DiMarco added to his success when he won the mirror ball trophy on Dancing with the Stars with partner Peta Mergatroyd. The dancing couple's contemporary dance to The Sound of Silence sealed their victory, beating out meteorologist Ginger Zee and MMA fighter Paige VanZant. DiMarco's next stop is an appearance on the Hulu comedy, Difficult People. 
Amazing dance last night to @Disturbed's #TheSoundofSilence, @NyleDiMarco! Good luck! #DWTS https://t.co/SGXt1mtLQJhttps://t.co/xlRudL2ufd

— Warner Bros. Records (@wbr) May 24, 2016
Eva Marcille
Eva Marcille or as she came to be known, Eva the Diva, was the winner of cycle 3 of America's Next Top Model. She had style and attitude to spare. The Los Angeles native always looked chic and owned the runway whenever she stepped onto it. Since her win in 2005, Marcille has had a supporting role on The Young and the Restless as character ironically named Tyra Hamilton. The show claims that Eva was not named after ANTM host Tyra Banks, but the incident is too coincidental to not be true.
The stint on the show only lasted one year, but since then Marcille has gone on rack up numerous credits in film, television and modeling.
Ngathi uyathakatha RT @SDotJR_: This is Eva Marcille. Formerly, Eva Pigford. pic.twitter.com/t17SRmCrF5"

— Prince Mredlana (@Prince_Thila) October 3, 2015
Ruben Studdard
Ruben Studdard was the velvet teddy bear with the voice that would make you believe that he was the second coming of Luther Vandross. The heavy set R&B singer with the heart of gold won the most intense battle in American Idol history against singer Clay Aiken. Both Aiken and Studdard were equally talented and the competition could have went either way. In the end Studdard won season 2 and went on to release a popular cover of Vandross' hit Superstar, which earned him a Grammy nomination in 2003 for Best Male R&B Performance. Since then Studdard has continued to release albums and was featured on The Biggest Loser in 2013. He lost 119 lbs, though it wasn't enough for him to win the competition. He came in eighth place. Studdard hasn't reached the height of previous American Idol alums Kelly Clarkson, Carrie Underwood and Jennifer Hudson, but he's still a favorite in the hearts of most fans. 
13 years ago today Ruben Studdard beat Clay Aiken to win the 2nd season of American Idol pic.twitter.com/QeUMop3i7X

— Alex Jay (@AlexJayZA) May 22, 2016
Christian Siriano
Christian Siriano won season 4 of Project Runway in 2008 and has become a multi-millionaire since then. He launched his own self-titled line the same year and sold his merchandise in Saks Fifth Avenue and Neiman Marcus stores. In 2012, he opened his own flagship store in Manhattan, New York and was recorded to be worth an estimated $5 million. Currently, Siriano has a plus size collection on display at Lane Bryant and like all of his clothing, its functional, form fitting and flattering.
Christian Siriano's Collaboration With Lane Bryant Made Him Rethink 'See Now, Buy Now' https://t.co/p0Q2PUfA8k pic.twitter.com/ZPhCoGifIR

— Boy N Yellow Trouser (@BoyNYellowTrous) May 10, 2016
Click to read more
and watch the video
or