The National appear on 'The Late Show with Stephen Colbert'
The National perform Grateful Dead song on 'The Late Show with Stephen Colbert'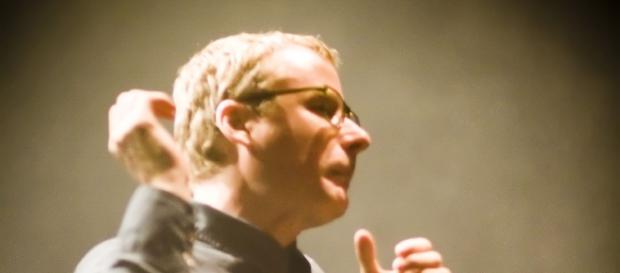 On May 9th, The National took the stage on "The Late Show with Stephen Colbert." The band performed the Grateful Dead song "Morning Dew." The song is off of their new Grateful Dead tribute album, Day Of The Dead. The album was created by Aaron and Bryce Dessner of The National. The two brothers brought together some of their favorite musicians to reinterpret the music of the Grateful Dead for the current generation. The tribute album is made up of 59 tracks and over 5 hours of music.
More than 60 artists contributed to Day Of The Dead, including Mumford & Sons, The Flaming Lips, Lucius, The Walkmen, and Angel Olsen. All of the profits will go to The Red Hot Organization, a non-profit organization helping raise money and awareness internationally in the fight against AIDS. 
Raising money for The Red Hot Organization 
Day Of The Dead is the follow up to 2009's Dark Was The Night(4AD), a 32-track, multi-artist compilation produced by Aaron and Bryce Dessner. To date, Dark Was The Night has raised over $1.5 million for the organizations fighting AIDS. The new album will be released on May 20th digitally, on a 5 X CD, and as a limited edition vinyl boxed set.
You can pre-order it today at dayofthedeadmusic.com.
The National playing music festivals this summer 
This summer, on July 16th, The National will headline the Latitude Festival in Southward, England. The Latitude Festival takes place from July 14 through July 17. Other bands performing at Latitude are The Maccabees, New Order, The Lumineers, M83, and many more. Then, on July 17, The National will headline at the Longitude Festival in Dublin. Joining them that day will be performances from Jamie XX, Vic Mensa, Father John Misty, and more. The three-day music festival will take place July 15-17. The Longitude Festival was named the winner of 'Best New Festival' and 'Best Medium Festival' at Irish Festival Awards 2014. Headlining on July 15th is Kendrick Lamar and Major Lazer on July 16th.
On May 10th, Aaron and Bryce Dessner, along with Scott Devendorf, will host a Day Of The Dead album release and listening party.
The event will take place at the Brooklyn Bowl in New York City. 
Click to read more
and watch the video
or