'The Bold and the Beautiful' spoilers: Thomas demands time with his son
Now that Thomas knows that the baby he is he will want time with him and will push for it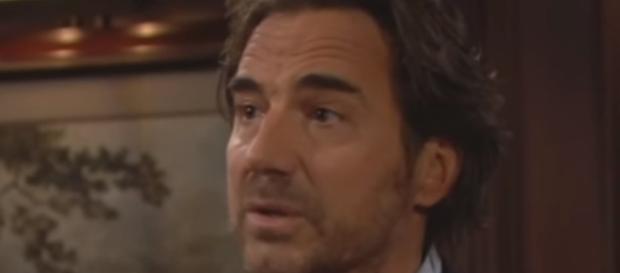 Things are about to really heat up on The Bold and the Beautiful. Now that Thomas knows that Douglas is his son then he will want time with his him. He doesn't have any plans at all to keep things the way they have been and he is going to want to continue to bond with his son. Thomas already felt like he wanted to be a better man because of Douglas. On The Bold and the Beautiful, things are going to get crazy as Thomas fights to spend time with his son. He didn't realize that his one night with Caroline is when Douglas was conceived. 
What does Ridge want?
Ridge already shared that he doesn't want anything to change.
He basically told Thomas that Douglas is his son, but nothing will change because of it. He is going to say that he won't let Thomas or anyone come between his family. Honestly, Thomas isn't going to take this easy.
He already shared that loves Douglas as his brother. Now that he knows that Douglas is his son, he is going to fight hard for him. Thomas is going to expect to get time with him and if means fighting his father Ridge, then he is up for the fight. 
Could they go to court?
Thomas could end up deciding to fight for his son and take Ridge to court. This would not be surprising at all. If this happens, then Thomas could end up getting custody of some kind and having him some of the time. You will have to keep watching the show to see if they decide to take it to that point because so far no spoilers are out. Fans know Thomas won't give up easily.
Other spoilers for this week on Bold and the Beautiful show that Wyatt will see if he can make peace with Liam. He thinks if they are getting along he will not go after Steffy so hard.
Steffy will end up caught between the two of them. Quinn will also end up showing back up this week and everyone is curious to see if the police will finally end up catching her for kidnapping Liam. 
Do you think that Thomas should fight to win custody of his son Douglas? Should Ridge let him be involved so it doesn't come to that? Sound off in the comments section below, and don't miss new episodes of The Bold and the Beautiful weekdays.
Click to read more
and watch the video
or