Teaser trailer released for Disney's 'Beauty and the Beast'
Take a look inside on what the upcoming 2017 remake of the 1991 cartoon will be like.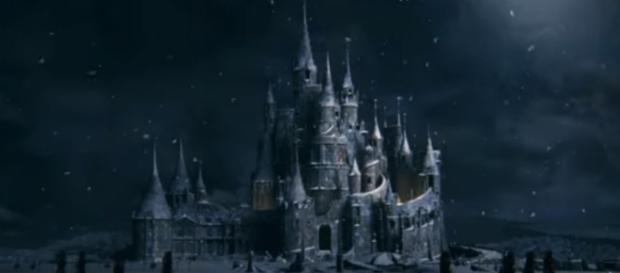 A new teaser trailer for Disney's upcoming live-action remake of Beauty and the Beast has just been released, and of which can be seen below.
The teaser, which mostly showcases locations that will appear in the film, in addition to a brief glimpse of the heroine, had been released as a promotion on Good Morning America.
It has also come out around ten months ahead of the film's official expected release date, which will be March 17, 2017.
Loosely based on the fairy tale developed by French authors Gabrielle-Suzanne Barbot de Villeneuve and Jeanne-Marie Leprince de Beaumont, the story tells of a woman who becomes the prisoner of a cursed beast, only to start to fall in love with him, which gives her the power to break the spell over him.
Disney had previously produced an animated version of the story in 1991, which this upcoming film is to be based around.
What else to expect?
The film, which serves as another notch in Disney's belt of ongoing live-action remakes of classic animated films, such as Kenneth Branagh's Cinderella or Jon Favreau's The Jungle Book, stars Emma Watson – of Harry Potter fame – as "Belle," the titular Beauty.
Paige O'Hara, who had played the character in the 1991 animated film, praised the casting decision, saying that she herself "would have cast her" and that she was "perfect for the role," in an interview.
Other actors cast in the film include Dan Stevens, of Downtown Abbey fame, as the titular Beast and his alter-ego the Prince, as well as Ian McKellen as Cogsworth, Ewan McGregor as Lumiere, and Emma Thompson as Mrs. Potts, rounding out the palace staff.
As the last three are portrayed as sentient intimate objects, they will be produced in the upcoming film through the use of CGI animation, as will likely be used to produce the Beast's monstrous appearance, which has brought up the issue of accuracy over labeling the film as being "live-action." Similar points were made about the aforementioned Favreau adaptation of The Jungle Book.
Added to that, Kevin Kline is cast as Belle's father Maurice, and Luke Evans is cast as Gaston.
Unlike Disney's previous live-action films, it is reported to be a musical. Not only are the songs of the animated counterpart going to be retained, according to reports, new songs are also expected to be drafted for the piece.
Click to read more
and watch the video
or