'Supergirl' Season 2 coming to CW? Budget cuts suggest so
CBS could hand over 'Supergirl' to the CW channel, due to budget cuts and low ratings.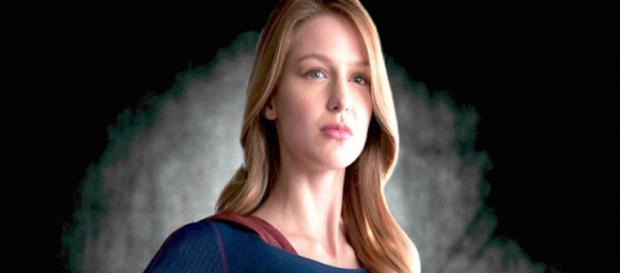 CBS has still not confirmed Supergirl Season 2 and fans are starting to get worried. There have been talks about it moving to the CW network instead, and now these rumors are heating up. It looks like low ratings and budget cuts could lead to the smaller network getting the show.
Does CW make sense for 'Supergirl'?
This would certainly make sense. Three DC-based shows already air and do well on the network. In fact, one of those shows crossed over with Supergirl for its 18th episode, marking one of the first times two networks worked together for a crossover.
The two shows are set in different Earth universes, but The Flash (which was the DC show to crossover) has focused on Earth-2 again and will do for its Season 2 finale.
Supergirl Season 1 has since finished, and now there are many questions over whether it will continue.
CEO of CBS Les Moones has implied that Season 2 is on its way, but the network is still to confirm this. There are still other fledgling shows waiting for renewal or cancellation announcements, including Rush Hour and Criminal Minds: Beyond Borders.
What connection does the CW have?
With CW already a home for three DC-inspired shows, it certainly makes sense for the network to take on another one. The network is used to lower ratings and has the budget for that, so taking on Supergirl Season 2 would not be a loss for it. The show has also been co-created by Andrew Kreisberg and Greg Berlanti, who co-produce the other DC shows, The Flash, Arrow and, Legends of Tomorrow.
Another reason for the CW to take the show is due to a move for its filming. That will now take place in Vancouver instead of Los Angeles, where Arrow and The Flash are already filmed.
Other CW shows including Supernatural also film there. There are other networks that could also take it. With Syfy currently looking at a Superman prequel Krypton, it could take on the show of Clark Kent's cousin.
There is still no confirmation of plans from CBS. It is possible that the show is looking at Warner Bros. plans before making a decision for the 2nd Season. It is also possible that it will want to enter into a licensing deal with CW, similarly to the licensing deal with ABC for Criminal Minds. One benefit is that CBS owns CW, so a move for Supergirl Season 2 would be very simple indeed.
Click to read more
and watch the video
or