Start Trek model of sunglasses created by Rihanna
Rihanna created a futuristic model of sunglasses inspired by Star Trek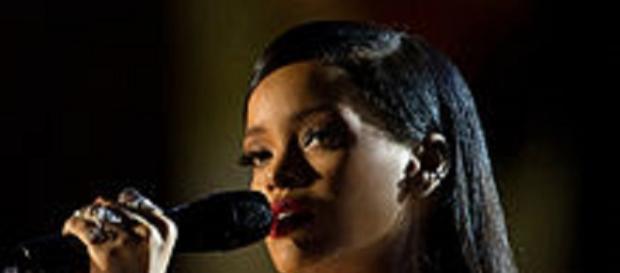 The singer Rihanna created the design of a futuristic collection of sunglasses for The House of Dior inspired by Star Trek. This avant-garde model of sunglasses can be purchased starting from June this year. The most expensive pair of sunglasses is a gold-plated one and it will cost about two thousand dollars. The sunglasses were created as part of the contract which makes the artist the image of Dior ("Brand Ambassador"), according to contactmusic.com and mediafax.ro
Sunglasses sold in stores starting in June
The sunglasses created by Rihanna will be sold only in Dior stores, starting from June this year.
Each model will be available in six colors, while the luxury version will be plated with 24 karat gold and it will cost 1,940 dollars. After creating this new collection of sunglasses, Rihanna is becoming the first artist who is offered the chance to create something for this brand of luxury fashion.
According to the website wwd.com -- Women's Wear Daily -- Rihanna visited the French headquarters of Dior in October last year to meet the design engineers. With the help of the designers she chose vintage frames as a reference model.
Inspired by the character La Forge from Star Trek
Rihanna said that the character La Forge from Star Trek (Lt. Commander Geordi La Forge) is the source of inspiration for her sunglasses. She always said she was obsessed with the glasses worn by this character from Star Trek. When we reached the headquarters of Dior and she saw all the materials that she could use the two ideas were combined.
The artist said that the creation of the sunglasses inspired by Star Trek was a pretty smooth process. First, she has spent a day with the team of designers from Dior.
Initially they searched through their archives to see what they had created before so Rihanna could get familiar with all the materials. Then she stayed there and she started drawing until she was very happy with the model that she created. After this,  the team illustrated the model immediately. In the same day the artist chose the materials and the colors with the help of the designers. After a week they showed her the first prototype. This is not the first time Rihanna ventured into the fashion industry.
Click to read more
and watch the video
or