'Sister Wives' Meri Brown to be featured on catfishing scandal
Meri Brown posted on twitter Thursday, she will be taking part in a TLC special on catfishing.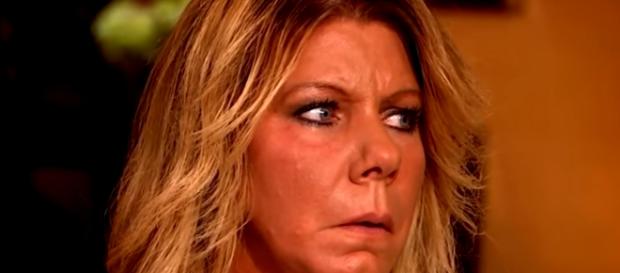 Whether or not you're a fan of TLC's Sister Wives, you have probably heard about the catfishing scandal involving Meri Brown. Last year, Meri was caught having an emotional affair with a man she met online. Although there are many voicemails to prove this relationship was a lot more than just innocent flirting, Meri maintains she was not at fault and she was taken advantage of.
Samuel Jacob Cooper
Meri began her emotional affair with Samuel Jacob Cooper online.
Soon though, the relationship moved from online messages to phone calls and texts. There are hundreds of voicemails available on YouTube, where Meri's voice can clearly be heard telling Samuel multiple times that she loves him.
Meri's world was shook to the core when she discovered Samuel Jacob Cooper was not actually a real person. She was being catfished by a woman name Jackie Overton, who was pretending to be Samuel.
Meri fighting back
Since the scandal broke about Meri's emotional affair with the catfisher, Meri has acted as if she did nothing wrong and was a victim of the catfisher. Logic would stand to reason that if she hadn't strayed from her husband and involved herself in an emotional affair, she would never have been catfished, but Meri doesn't like to have her story portrayed that way. Meri views herself as a victim and has stated on Sister Wives that she would like to help other victims that have been catfished. It looks like Meri has finally found an opportunity to do this. She shared the following tweet May 19, 2016.
Join me and @NevSchulman on an all new special this Sunday May 22 on @TLC pic.twitter.com/h510mtDlbW

— Meri Brown (@MeriBrown1) May 19, 2016
From the show description, it looks like Meri is going to be one of the "victims" featured on the TLC special. This is sure to light a new fire under the controversy. The scandal was slowly finding its way to the back back burner, as many Sister Wives fans were growing tired of hearing about how Meri was a victim and watching the family members agree and stand beside her. Whether or not viewers will learn any new information other than what has already aired on Sister Wives, remains to be seen.
Do you think any new information will be revealed during the catfishing special? Tune in to see Meri on Catching the Catfisher, this Sunday, May 22, 2016, at 9/8c on TLC, after a new episode of Sister Wives at 8/7c.
Click to read more
and watch the video
or