Sister Wives: Mariah struggles to forgive her mother Meri
While Kody and the other wives seem to have forgiven Meri, her only daughter, Mariah, can't forgive her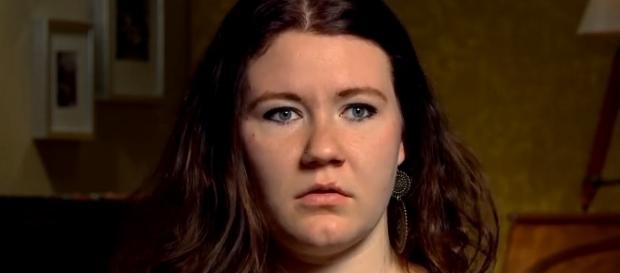 The season 7 premiere episode of Sister Wives aired on Sunday, May 8, 2016. The episode, titled "Catfishing Fallout," focused on the aftermath of Meri's emotional affair.
Sisters forgive
During the second half of the two-hour episode, Kody Brown and his four wives, Meri, Janelle, Christine, and Robyn, attended a therapy session with their family therapist. The Brown family has been struggling to deal with the news that Meri had an emotional affair. The relationship started through online messaging and quickly developed into phone calls and text messages.
Meri has even admitted she started to fall in love with the man she had never met in person. To Meri's surprise, she soon discovered that she had been involved in a catfishing scandal.
The person she believed to be Samuel Jacob Cooper was actually a woman named Jackie Overton. Surprisingly, Kody, Janelle, Christine, and Robyn have all verbally stood behind Meri since the scandal became public. During last night's episode, the sister wives spoke about how they understood Meri's actions and knew she was trying to protect them. Kody even went so far as to say he was sorry this had happened to her.
That therapy session? 6 hours. So much more discussed than what was edited into tonight's episode. #JustSayin'

— Meri Brown (@MeriBrown1) May 9, 2016
Mariah can't forgive
While Meri's husband and sister wives seem to have forgiven her for straying emotionally from the plural marriage, the same cannot be said for Meri's only daughter, Mariah. TLC aired a preview for next week's episode showing an interview where Mariah states, "I don't forgive her." The hour long coverage of the therapy session made it seem as though Kody and his wives do not see what Meri did as cheating, but it is clear from Mariah's reaction that she does believe her mom cheated on Kody, at least emotionally.
Do you think Meri had an emotional affair, or do you think she was victimized by her catfisher? Do you find it odd that Kody and the sister wives forgive her, but her daughter does not? Leave your feedback in the comments below and tune in for the next two-hour episode of Sister Wives on Sunday, May 15, 2016, at 8/7c on TLC.
Click to read more
and watch the video
or