Singer Prince's death could be drug related
Incidents reveal potential substance overdosing in the weeks prior to his death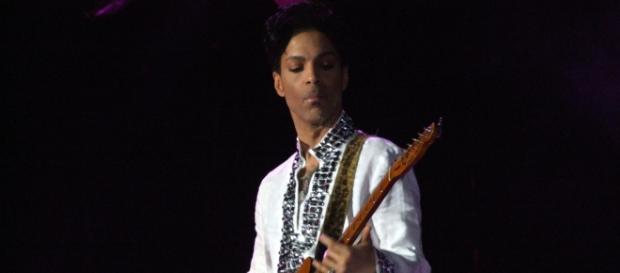 The investigation into singer Prince's death is still underway, but a recent search warrant for the singer's physician released to the public gives some insight into the events leading up to the star's passing. The limited amount of information drops some large hints over what was really transpiring behind closed curtains.
Singer Prince reportedly ill before death
Prince's health had been fluctuating over the last two weeks of his life according to multiple sources.
He made a visit to his primary care physician before postponing two concerts in Atlanta; the venue released that he had fallen ill with the flu. Prince bounced back shortly afterwards and held two make up concerts back to back.
News soon after surfaced that just days later he was rushed to the emergency room in Moline, Illinois after falling unconscious on his flight home from Atlanta. A law enforcement official on the scene said first responders administered Narcan to the musician, an antidote used to reverse overdoses caused by opiate abuse. Representatives said the onset of his collapse was a lack of hydration due to many weeks of battling influenza. Prince was back on his feet the next day, hosting a dance party at his residence and showing off his brand new purple piano.
Another visit to Primary Doctor
On April 20th, Prince made another visit to his primary care physician Dr. Michael Schulenburg, who ordered tests for the singer and prescribed medications. Although it's not specified what medications were prescribed or whether Prince took them, that same day singer Prince's representatives made a call for help to Dr.
Howard Kornfeld, a California addiction specialist. Kornfeld immediately dispatched his son Andrew Kornfeld to Minnesota with a drug used to treat opiate addiction, but the intervention was a little too late. Andrew Kornfeld, along with others found Prince unresponsive in an elevator at his Paisley Park complex. He was pronounced dead at the scene. Andrew Kornfeld told authorities he came to the singer Prince's house to drop off test results and prescriptions to be filled out at a local pharmacy.
The well-loved celebrity's death comes as a shock to fans worldwide who admired his talent and unique integrations of music styles, including funk, R&B, pop, psychedelic, and new wave. Prince's family revealed they're all too familiar with his drug addiction, claiming he had an addiction to Percocet decades ago.
Law enforcement and investigators are still waiting on the cause of the singer Prince's death pending autopsy reports from April 22nd.
Click to read more
and watch the video
or