Silicon Valley: Season 3 Episode 3 – 'Meinertzhagen's Haversack' Review
This Review contains Spoilers for the previous 2 episodes of Season 3 of 'Silicon Valley.'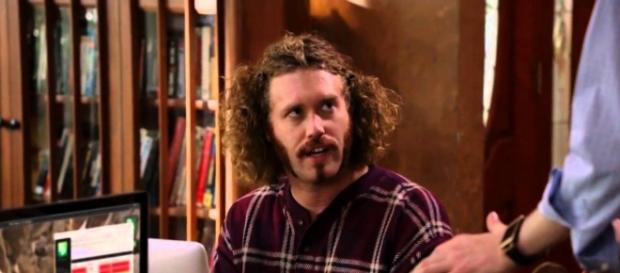 'Silicon Valley' is a nerdy show. Not in the sense that it's a fantasy, sci-fi show that only appeals to geeks, but it's literally a show about geeks, doing geeky things with computers and the like. Currently in Season 3, the show about genius tech start-up companies is outrageously funny and hilarious, from the mind of the man who brought us other hits such as 'Beavis And Butt-Head' and 'King Of The Hill.'
The HBO Series is all about the process that tech geniuses take, once they get an idea, develop a technology based on it, and how they secure funding, and essentially goes through all the stages of the process from conception to application.
We all hear how people 'make it big' over night in the tech industry, and 'Silicon Valley' essentially provides a deep look at exactly how that happens, in the most witty and exaggerated way possible.
While the first 2 Seasons dealt with the troubles of coming up with a good enough idea in the competitive world of good technology-based ideas, Season 3 sees our characters getting almost everything they want, but increases the stakes to create even more conflict.
[Spoilers]
Episode 3 sees the group of innovators as they come up with a solution to the bastardization of their industry-revolutionizing mobile app vision, by the sales team of their company. After exhausting all other avenues of resolution, Richard (Thomas Middleditch) and his team decide to just outright disobey their new and experienced CEO played by Stephen Tobolowsky.
On top of the usual tension faced from external influences, this season seems to focus on more of an internal conflict, provided by people that should be on the same page.
And T. J. Miller's Erlich is not helping, which further adds fuel to the funny fire.
Playing the uptight and literal Laurie Bream, investor of the startup, Cryer is so incredibly dry in her deliveries that she's a joy every time she comes on screen, which hasn't been too often this season thus far. Even Monica (Amanda Crew) seems to be underutilized so far in this season. Here's hoping that those characters return, especially since the eccentric nature of CEO Jack Barker has shifted from weirdly funny to just plain mean dramatically since the last episode.
Click to read more
and watch the video
or