'Ride With Norman Reedus' on AMC: TV show's description, air dates and video preview
'Ride' premieres in June on AMC, here's what we know so far about The Walking Dead star's own show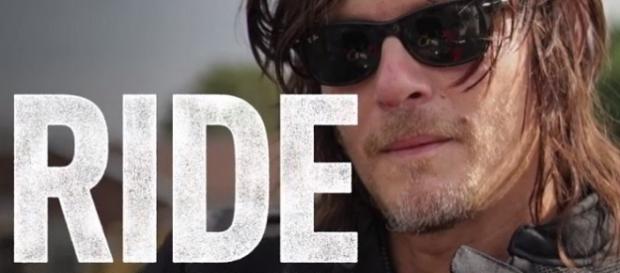 In June on AMC premieres Ride With Norman Reedus, the new TV show featuring The Walking Dead's most popular actor in a non-fiction series. Let's see what Reedus is going to do in Ride, when the first episode will air and, obviously, the video preview already released by AMC.
Description, cast and guests of the new show
Ride With Norman Reedus is a non-fiction series in which the viewers will follow Reedus as he rides through the country, digging into biker culture while he hangs out with other riders as well as mechanics and collectors.
Each episode of the new show will start in a different town from which Norman Reedus and his riding companion will travel to a new destination. We will see as Reedus' riding companions Peter Fonda, Robert Rodriguez and Balthazar Getty.
According to the rumours reported by Inquisitr, we may also see in the series Lana Del Rey and Paul Reubens aka Pee-Wee Herman.
We also know that Reedus in his new show will tour through Florida, California, Texas, Louisiana, Nevada and North Carolina, stopping at custom bike stores, tattoo parlours and roadside smokehouses.
'Ride' air dates and number of episodes
Ride With Norman Reedus premieres on June 12, 10 pm ET/PT, after an episode of Preacher. Each episode will be one hour long and the show will feature six installments. Although we don't have a complete, official air dates calendar at the moment, each episode is probably going to be aired on Sunday, following a Preacher's episode.
'Ride', the video trailer released by AMC
Here's the short video preview of Ride released by AMC:
Reedus' commitment in the docuseries fueled rumours about him possibly leaving The Walking Dead.
At the moment, the rumours haven't been confirmed, and actually many fans believe is not his character the one who is going to leave the TV series. We know for sure that a lot of Reedus' fans will watch the docuseries, but is it going to represent correctly the bikers' lifestyle?
We will find out pretty soon: Ride premiere is approaching.
Click to read more
and watch the video
or