Ozzy & Sharon Osbourne separate?
The couple is splitting up after 33 years of marriage. Infidelity has been rumored as the cause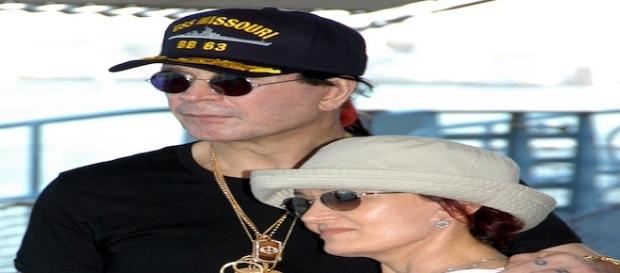 Ozzy Osbourne and Sharon Osbourne are calling it quits after 33 years of marriage. The 67-year-old rocker and the 63-year-old co-host of The Talk have mutually agreed to go their separate ways. Ozzy has already moved out of their marital home temporarily. 
Rumors of Ozzy's infidelities 
The couple has been plagued by divorce rumors in recent years due to Ozzy's struggles with sobriety, but sources claim their decision to split has nothing to do with Ozzy's sobriety.
The true reason behind the end of their marriage has been rumored as infidelity. Sharon allegedly confronted the Black Sabbath frontman after she discovered he had been cheating on her with her hairdresser, Michelle Pugh.
She suspected the affair had been going on for awhile. Once she received confirmation that Ozzy had been cheating on her, she kicked the rocker out of their home. Friends and family became worried when he went missing for a week.
Many people assumed the rocker had went back to the booze and drugs following the separation, but their concerns were alleviated once Ozzy got in touch with his three children to let them know he was okay, and he has been living in a hotel in Los Angeles. A source close to the family confirmed things are not well between the couple, saying, "At this time, Ozzy is not in the marital home."
A long history of marital woes
Ozzy and Sharon have been open and honest about the troubles their relationship has gone through throughout the years, including drugs, alcohol addiction, and numerous infidelities between the two of them. In 2013, the couple was on the brink of divorce when Sharon discovered Ozzy had relapsed on drugs and alcohol.
"Everybody knows he's been struggling with [sobriety] his entire life," she said. "I never knew he was using prescription drugs. I knew he was drinking occasionally, but I didn't realize to the extent." Despite their marital and personal troubles, Sharon seemed to always be a constant support system in his life.
Sharon and Ozzy have not been spotted together in recent months, but fans of the couple had no reason to believe their marriage was on the rocks. Just last October, Sharon joked about how she and her husband had fun "spying on their neighbors" with drones.  
The couple was married on July 4, 1982, and they have three children - Aimee, 32, Kelly, 31, and Jack, 30.
Click to read more
and watch the video
or