Ozzy Osbourne and wife Sharon splitting: Is it true this time?
The alleged split is not because Ozzy fell off the wagon, Ozzy has been sober for a few years now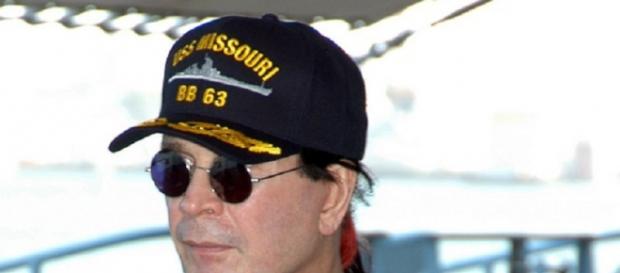 Ozzy and Sharon finally calling it quits?
Rumors are swirling around everywhere that Ozzy Osbourne and his wife, Sharon Osbourne are splitting. Are the rumors true this time? According to People, although the last rumors of their split back in 2013 were not true. A close source now says they are "sort of true" this time.
Back in 2013, rumors had it that the famous couple were splitting because of Ozzy's drug and alcohol abuse. However, Sharon Osbourne shot those rumors down when she talked about the marital troubles on the show she co-host's, The Talk.
Sharon stated that Ozzy had been sober for a few years and although he had been having trouble with drug and alcohol abuse a while back, they were getting through it. In fact, Sharon had this to say about their marital problems back then
"We're not getting divorced.
However, am I happy? No. Am I upset? Yes. I'm devastated right now."
She also stated in 2013 about Ozzy's drug and alcohol problems
"We're dealing with it. We've dealt with worse. We're dealing with it and this too shall pass."
The close source told People that while it is true that the famous couple have gone their separate ways for now, they wouldn't be surprised at all if they got through this and got back together. In other words, this too shall pass and they could reconcile their relationship. After all, the couple have been married for 33 years and have three children together including 32-year-old Aimee, 31-year-old Kelly, and 30-year-old Jack.
According to Philly.com, this time the split is not about Ozzy's substance abuse problems since he has reportedly been sober for a few years now and he has not fallen off the wagon.
However, multiple reports have stated that Sharon thinks Ozzy is having an affair with his celebrity stylist. In fact, Sharon believes her famous rock star husband is having an affair with 45-year-old Michelle Pugh. Could this be true? According to Philly.com, some think it is a little too shocking to believe that not only would he cheat on the love of his life and the woman who has stood by him through everything, but it is hard to believe that he would even have a hair stylist, let alone be strong enough to have an affair with her!
He has been staying at the Beverly Hills Hotel since Sharon kicked him out of their mansion. However, he has been keeping in contact with their children.
What do you think about these rumors? Are they true? Could they be splitting after being married for such a long time? Could Ozzy be having an affair? Will Sharon let him come back home to be with her again? Sound off with your opinion and let everyone know what you think!
Click to read more
and watch the video
or