New song released by Adele this weekend
Adele released the video 'Send My Love (To Your New Lover)' during the Billboard Awards Ceremony.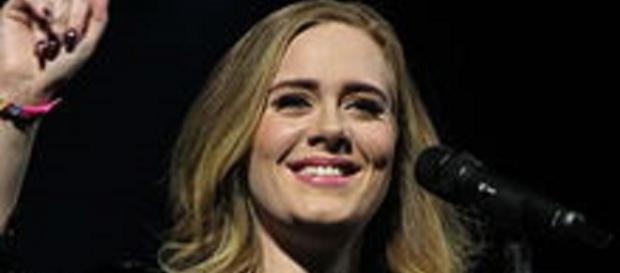 The British singer Adele has released a new video called 'Send My Love (To Your New Lover)'. The song was released during the Billboard Music Awards 2016 ceremony held on May 22 in Las Vegas. She won the trophies for 'Best Album' and 'Best Artist'.
Adele could not be present at the awards
The artist aged 28 years old could not attend the awards ceremony, because she is currently is on a European tour. In the 21-22nd May weekend she has held concerts in Portugal.
Although she could not be present on Sunday evening at the Billboard Music Awards 2016, Adele prepared a surprise for her fans by broadcasting the premiere of her most recent video - 'Send My Love (To Your New Lover)' during the ceremony.
The video was made for the third single from the album 25, according to the Telegraph. Since it was launched on November 2015, the album has sold more than 20 million copies worldwide.
Video filmed in London and released on May 22nd
This new video was shot in London and directed by Patrick Daughters. Daughters is best known for his video 1234 for the artist Feist (filmed in a single frame) which was nominated for the Grammy for best video. The video 'Send My Love (To Your New Lover)' is minimalist. Adele appears alone on a black background, dancing in a very long dress with floral pattern. The video was released on May 22nd on YouTube. On Monday, May 23rd - just one day later, the video had garnered more than a million views worldwide (1.14 million). Only two days later - on Tuesday morning, May 24th - the video had already gathered 4.3 million views.
So far reactions on social networks for this new video were only compliments. Adele's fans appreciate her music which they consider to be legendary.
The first artist to have won the Critics' Choice BRIT Awards.
Adele Laurie Blue Adkins, known worldwide as Adele, is a singer and a songwriter. She started her career at 19 years old and she has been enjoying real commercial success since then. She has been appreciated by music critics. Adele is the first artist who has been awarded with Critics' Choice BRIT Awards. In 2012 she won six Grammys. The artist has an exceptional voice and she has not shied away from expressing her disappointments in love with songs like Rolling in the Deep and Someone Like You. Her third album named 25 was released on November 20th, 2015. The album broke all the records both in the UK and USA.
Click to read more
and watch the video
or