Netflix: Marvel Comics characters that should show up in Harlem on 'Luke Cage'
From The Punisher and Jessica Jones to Hardcore and MC Large: who should the future Defender encounter?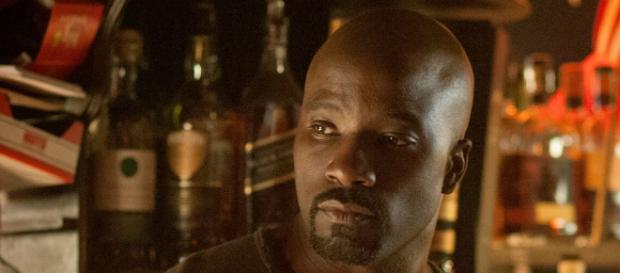 Depending on the season premiere date of Marvel's Agents of S.H.I.E.L.D. this fall, the Netflix-exclusive Marvel's Luke Cage is set to be the next addition to the Marvel Cinematic Universe. It will be the first MCU television series since Captain America: Civil War kicked off Phase 3, and the third of four Netflix/Marvel series leading up to a Marvel's The Defenders miniseries, which will feature Hell's Kitchen's finest in Daredevil, Jessica Jones, Iron First and Luke Cage.
At the conclusion of the first season of Marvel's Jessica Jones, it appeared that Cage (Mike Colter) and Jones (Krysten Ritter) had gone their separate ways, at least temporarily.
Since Jessica hasn't been mentioned as being a part of the Luke Cage series, it can be assumed that the two characters will be spending a little time apart. However, resurfacing from roles in both Jessica Jones and Daredevil will be night nurse Claire Temple (Rosario Dawson), who will also play a key role in The Defenders. 
In 1992, Marvel Comics released the first issue of Cage, telling Luke Cage's story after his first stint as Power Man alongside Iron Fist as the "Heroes For Hire." While it seems as though the character has yet to meet Iron Fist in the Netflix version of Marvel's New York City, there are still elements and characters from the story that would fit well into the Netflix series, assuming it's given a second season.
Hardcore and the Untouchables
Hardcore is a weapons-expert-for-hire who is one of Cage's first villainous oppositions in the early 90s comic series published by Marvel.
In the comic, unable to defeat Cage on his own, he trains three men (Tombstone, Kickback and Nitro) he calls The Untouchables to help him. In the comic, he has claws that can penetrate Cage's skin and Japanese weapons that can restrain him. 
May 11, 2016
Cage could encounter (and temporarily eliminate) Hardcore (who could be played by someone like Donald Glover) in one episode of Luke Cage, only to have him return with The Untouchables for an early four-on-four battle with The Defenders next year.
The Punisher
Jon Bernthal's portrayal of The Punisher in Marvel's Daredevil was so good that he earned the character his own Netflix series. While he isn't scheduled to be a part of The Defenders, he's already cemented his place in their world.
As the comic book notes, Luke Cage and Frank Castle knew each other long before their days as superheroes. While the details aren't explained in Cage, The Punisher owes Luke Cage a favor from their days in the streets together.
A Punisher cameo on Luke Cage to acknowledge a distant past and a potential future would be enough to get MCU fans excited.
Jessica Jones & Claire Temple
Throughout the character's history in Marvel Comics, Luke Cage has romantic episodes with both Jessica Jones and the character Claire Temple, who plays a doctor in the comics. His relationship with Temple doesn't last. He marries Jones and they start a family.
If Cage is moving to Harlem, Temple just got fired in Hell's Kitchen, and there is no indication that Jessica Jones is interested in chasing after the super-powered bar owner, it seems very plausible that Cage and Temple could become interested in each other during the first season of Luke Cage, increasing the relational drama when they both see Jessica Jones in The Defenders, if not sooner.
Racist robots — The Hammer
In Cage #2, the African-American hero with superhuman powers runs into a white supremacist in a dangerous robot suit who hates all beings that aren't completely white and completely human.
Post-Power Man #LukeCage battles racist robots known as The Hammer in Cage #2 (May 1992) from @Marvel pic.twitter.com/oRS7nL3lTI

— Dustin Murrell (@otheaudacity) May 30, 2016
It turns out he works for an entire organization of robotic-suit-wearing racists known collectively as The Hammer, making it a potential fit for Luke Cage or The Defenders.
MC Large
In Cage #2, Luke is hired as a bodyguard for rapper MC Large, who wields a black nightstick and isn't afraid to fight. Imagine a small, recurring role in the Netflix series played by Page Kennedy (Weeds, Rush Hour).
"You ain't going no where with this weight on ya." –Gerald #RushHourCBS @PageKennedy pic.twitter.com/GDLsJeb9EF

— Rush Hour (@RushHourCBS) May 20, 2016
Marvel's Luke Cage premieres on Netflix on September 30.
Click to read more
and watch the video
or