Missouri man claims to be long-lost son of Prince
A blood test has been set into motion to prove if the allegations are true.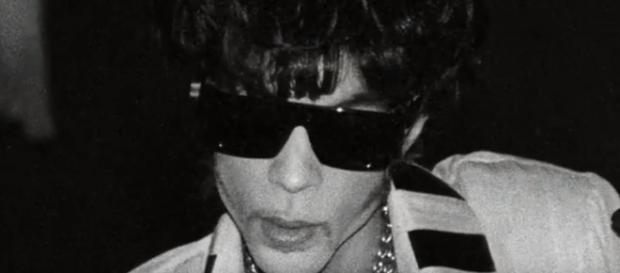 Kansas City, Missouri, native, Carlin Q. Williams, claims that he may be the long-lost son of the recently lost pop singer, Prince, just weeks after he had been found dead.
According to accounts, Williams' mother, Marsha Henson, claims that she had a relationship with Prince in 1976 during a supposed tour in Kansas City.
The first person to claim family relationship.
Williams is the first known person to claim to be the singer's long-lost child, writing "I Am Prince The Singer's Son" on his social media websites, where he goes by the alias, 7princedracula. He features pictures of himself trying to highlight a resemblance to the singer.
Adding to the confusion, Williams' Twitter and Facebook accounts, where he made such claims have recently been taken down.
Filed for paternity claim.
Now trying to put his assertions into motion, Williams has filed a paternity claim in Carver County, Minnesota, specifically requesting a paternity test to prove his allegations. William's claims will soon be put to the test, as a Carver County judge has also reportedly ruled in favor of releasing a blood sample of the late singer, obtained from the coroner, to be used in the paternity test.
The estate administrator, Bremer Trust, was also granted authority to handle the testing. If Williams' claims turn out to be true, then he may also be the legal heir to Prince's estate. Without a will, Prince's estate would otherwise be expected to be split among his siblings and half-siblings.
To add to the turmoil, Williams is also currently in jail over weapons charges in Colorado.
Other Children of the Singer
Prince has no known living children. A son, who had been named Boy Gregory, by his first wife, Mayte Garcia, was born in 1996, but died shortly after birth, due to Pfeiffer syndrome, a rare birth defect that harms the growth of the skull. According to reports, Garcia claimed that she had later miscarried a second son shortly after Boy Gregory's passing.
He wanted more children.
Prince is not believed to have had children with second wife, Manuela Testolini.
That said, Prince was known to want more children, claiming that he and Garcia had "a long way to go" shortly after losing Boy Gregory when appearing on the Oprah show, where he infamously tried to conceal the loss of his son.
Click to read more
and watch the video
or