MasterChef Australia 2016 season 8 episode 5 recap: the first elimination
What happened on MasterChef Australia 2016, season 8 episode 5: a disappointing pasta with mushrooms leads to the first elimination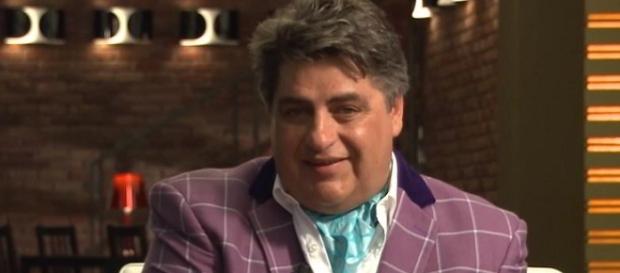 The episode 5 of MasterChef Australia 2016 season 8 was an intense one. Ashley McConnell is the first home cook to be eliminated from the TV show after having dished a disappointing mushroom pasta to the judges. The twenty-nine-year-old Australian guy cooked a mushroom ravioli with asparagus, slow egg, a mushroom sauce, and crispy mushroom.
Ashley McConnel before the elimination said that he quit his job to become a chef and change his life, adding that he didn't want to be the first to leave the Top 24.
According to his statements, Ashley chose ravioli to redeem himself from the other ravioli he made on Wednesday.
Masterchef Australia, why McConnell's dish was criticized by Preston and Calombaris
Chef Matt Preston particularly criticized the choice to fry the pasta before serving it, adding that the egg was slightly overcooked.
The real problem, said Preston, was the frying of the ravioli: the outside was pretty tough and it impacted across the dish. George Calombaris agreed on the issue: frying the ravioli was "a shame," in his opinion.
McConnell to the team: "Its been a good journey"
After his elimination during MasterChef Australia 2016, season 8 episode 5, Ashley McConnell told the other cooks and the judges that it was a great experience, a good journey. He looked moved by the judges' verdict. "I had to go back and grovel for my job," he joked, but then suggested every cook that was watching the reality show to fill the form and apply to have a chance to participate in Masterchef Australia.
Theresa Visintin and Charlie Sartori's winning dishes
After McConnell's elimination, Theresa Visintin and Charlie Sartori celebrated their victories.
Both George Calombaris and Matt Preston loved their dishes. Theresa created tarragon butter prawns with oil vinaigrette and a prawn oil salted crisp dish, "delicious" according to Matt Preston. Charlie Sartori created a complex chocolate ginger cremeux dish that was "beautiful on the plate" and "delicious" as well, according to Preston.
Click to read more
and watch the video
or