Kim Kardashian wins a prize for 'breaking the internet'
The reality star will receive the first ever 'Break the Internet Award' for her presence on social media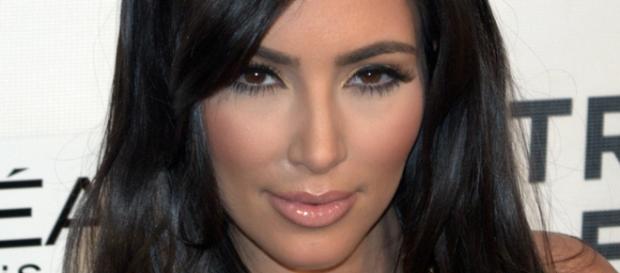 Kim Kardashian wins the first ever 'Break the Internet Award', a prize given by The Webby Awards, those who reward the best websites in the world. It also includes advertising, online films, social media, mobile sites, and apps. The socialite really deserves that prize, because of her powerful presence on social networks and her ability to capture the atenttion of the whole world with her private life. She also has a very popular mobile app: 'Kim Kardashian: Hollywood', a game where people play to be beautiful, rich, and famous.
How she broke the internet
The pretty star has many merits for which she got a Webby for ' breaking the internet'. In general terms, Kim made headlines for four reasons: her love life, her beautiful naked body in the media, her mobile app, and her 'kimojis'.
The Webby Awards has been analyzing her life as a star and came to the conclusion that Kim Kardashian deserves this prize more than everyone else. Her presence in the media is very influential, she produces changes in American pop culture, especially when it comes to the identity of young girls.
The reasons
Love life: Kim married three times. But her amazing wedding with rapper Kanye West in Italy impressed everyone.
Naked: the socialite posed nude for many importants magazines, but when she did it for Paper Magazine, she broke the internet.
Mobile app: thanks to her game 'Kim Kardashian: Hollywood', her fans feel like star for a while, in a way such that everyone wants to have that game.
'Kimojis': the 'kimojis' are based on her life, so fans may know her better.
People can discuss the value of 'Break the Internet Award', but there's no denying that it is a cultural expression of our time, where everyone wants to be famous for the simple fact of being so.
In the past, the fame was a result of a successful artistic career. Today, things are so different : a talented artist can be successful but not famous, because maybe he just wants to be known for his work and not for his private life. That is a smart decision that many should follow.
Click to read more
and watch the video
or