Katy Perry & Orlando Bloom: what happened between them?
Katy shuts down rumors about Orlando Bloom and Selena Gomez in a tweet.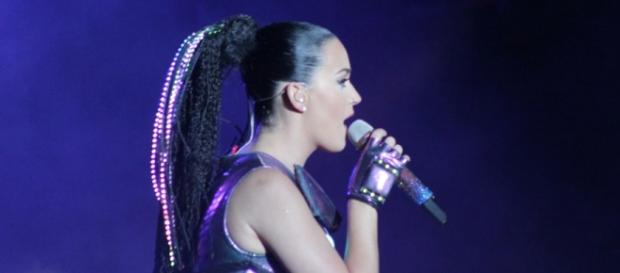 Everything began when the American website TMZ threw this bombshell: Selena Gomez and Orlando Bloom got together in a Vegas nightclub, partying during the Revival Tour After Party… but Katy Perry wasn't there!  Another video taken that same night, shows the very same Orlando and Selena leaving the club together. However, don't worry guys! It shows that Selena absolutely went back to her room alone .Anyway, snoopy voices are rumoring about a brand-new romance.
Katy Perry denies.
Everyone was waiting for a confirmation or a denial by those who have been directly affected by such rumors, and finally, we got it: Katy Perry, with a simple "tweet" refutes such gossip, saying that everything is just a "conspiracy".
Instead of giving energy & eyeballs to dumb conspiracy 🚮 check out how C👁👁L this is: https://t.co/ClmGlPMz3x #dontfeedthebeast

— KATY PERRY (@katyperry) 12 maggio 2016
Katy shared an article written by her boyfriend about the education crisis in Ukraine.
In fact, Katy is "not fazed" by any of the chatter involving her beloved Orlando and his suspected cheat with Selena Gomez. She is completely sure that her man would never cheat on her: Even though Selena Gomez retweeted Perry's post in solidarity with a "praise" emoji.The love story between Orlando and Katy was born this year. In fact, just a short time after Orlando Bloom finally closed the liaison with the "angel" Miranda Kerr, he fell in love with Katy Perry. Last time they were seen together, was during the night of MET GALA where the two, parading down the red carpet separately, were linked by a very special gadget: a white Tamagotchi. The gadget was in plain view, as requested by the subject of this year's MET's gala, as a contribution to technology development.
Katy is not letting such rumors touch her.
Katy totally trusts her man, and he convinced her that nothing happened with Selena in Vegas! They are still together and they have no issues with each other.
It is good to know that she trusts him no matter what. Between Katy and Selena, there is no drama and Selena is still single. For more information and updates about concerts of Selena Gomez and Katy Perry, you can click the " Follow " button at the top.
Click to read more
and watch the video
or