Katie Maloney and Tom Schwartz finally set their wedding date
This couple from 'Vanderpump Rules' is sharing when they will get married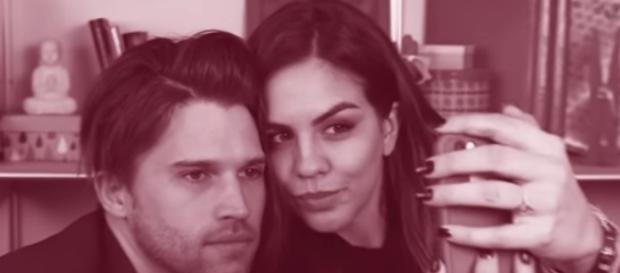 Katie Maloney and Tom Schwartz got engaged on Vanderpump Rules last season and now it has been revealed that the couple has set a wedding date. Tom put off proposing for so long that nobody knew if he would do the same with their wedding. It appears that he isn't doing that for the big day, though. The couple is only a few short months away from their big day.
When will they get married?
Tom Schwartz and Katie Maloney will be getting married in August of 2016.
The couple did not share the exact date or any other news about their big day just yet. They should be doing a lot of planning with the event being so soon. Fans are really hoping that Tom and Katie will decide to let the Vanderpump Rules cameras be there for their wedding.
Right now, it hasn't been confirmed, but everyone is expecting it. Scheana Marie let them film her wedding to Mike Shay.
Katie and Tom have shared that they are on a bit if a budget sometimes. If Bravo filmed their wedding, they would obviously get a bigger paycheck for that and so this could help out on letting the couple have the big day that Katie has always hoped for. It would be shocking if they didn't end up doing their wedding on television.
Is their show returning?
Katie Maloney and Tom Schwartz are on the hit show Vanderpump Rules on Bravo and this show will be returning for a fifth season. It has not been confirmed when it will air exactly, though. The show normally airs during the same time as their wedding. That makes it very possible that their wedding will end up airing on a future episode of the show.
They probably won't do a live wedding, but instead, it could be filmed for the show. Katie and Tom don't do anything small. They actually had a big engagement party and even took Baywatch style photos. Their wedding should be a huge event. 
Do you hope that you get to see Tom Schwartz and Katie Maloney get married on Vanderpump Rules? Do you think that this marriage is one that will last? Sound off in the comments section below on your thoughts. This should be a great wedding that you do not want to miss. 
Click to read more
and watch the video
or